Pro wrestling is among the most searched terms on Google today in the UK following the AEW: Double or Nothing event from the MGM Grand Garden Arena in Las Vegas. The show was headlined by veteran star Chris Jericho defeating modern-era standout Kenny Omega, who made his name performing in Japan.
In the closing moments, Jon Moxley who recently left WWE where he was known as Dean Ambrose came through the crowd and attacked both competitors, sending the message that All Elite Wrestling means business and has the money to offer multiple big-name contracts.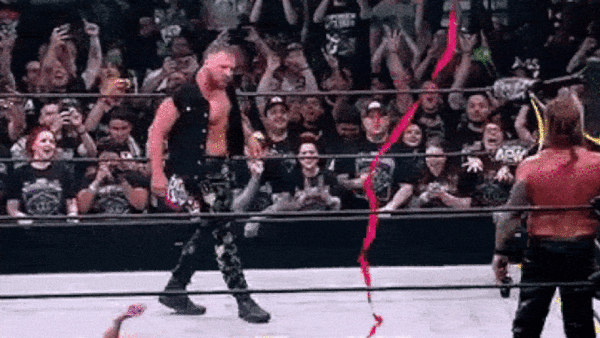 Does WWE finally have competition?
The PPV event which was available in the UK via ITV Box Office for a modest £14.95 is the first time a wrestling company has mounted any serious challenge to Vince McMahon's WWE since WCW in the mid to late 90s.
Moxley's surprise appearance was reminiscent of those days when popular characters would jump between the two companies.
Around 12,000 tickets were sold and although it's too early to make legitimate comparisons to WWE, the industry leader posted an average event attendance of just 4,800 for the first quarter of 2019, down 11% from the prior year. WWE's bigger events obviously do a lot higher but AEW is already doing better than any other North-American based company that isn't WWE.
TNA (now Impact Wrestling) has never broken 10,000 fans for an event and Sinclair Broadcasting's Ring of Honor group needed support from Japanese promotion NJPW to draw 16,534 at New York's Madison Square Garden last month.
The Double or Nothing PPV buyrate is not back, but it's expected to be higher than any non-WWE PPV since the days of WCW.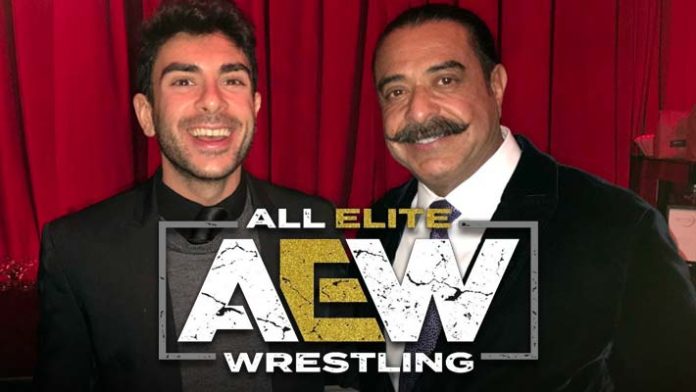 Wrestling heats up in the UK
Things are particularly exciting for wrestling fans in the UK where AEW has signed a deal with ITV to show both the PPVs and a weekly show starting later this year. The exact channel has not been confirmed, but ITV 4 aired last night's PPV pre-show.
This is significant because ITV is a free channel available in all homes with a television, while WWE is stuck behind the BT Sports subscription service after previously being on Sky Sports.
So, if interest in the fledgeling promotion remains high, it will quickly become the most watched wrestling show in the UK.
There is already some UK flavour on the brand with comedian Jack Whitehall joining legend Bret Hart to unveil AEW's World Championship belt last night.
Great Yarmouth wrestler Kip Sabian, who appeared on ITV's revival of World of Sport Wrestling was also on last night's card.
AEW has a chance to target fans disillusioned by WWE's mediocre product, which is aimed at a younger audience and constrained by investors and Vince McMahon's domineering vision.
Double or Nothing featured a blood bath between Cody and Dustin Rhodes of the scale fans haven't seen in years, while its top talent like The Young Bucks and Kenny Omega represent a more contemporary style than WWE typically likes to showcase in their main events.
A second wrestling war?
The first shots in the new wrestling war were fired at Double or Nothing when company executive Cody Rhodes took a Triple H style sledgehammer and destroyed a throne, symbolic of Triple H's position in WWE and perhaps his future downfall.
Whether all this will amount to wrestling becoming significant in pop culture again is too early to tell and maybe wishful thinking. But, for those of us who remain fans, it was a fun Saturday night!