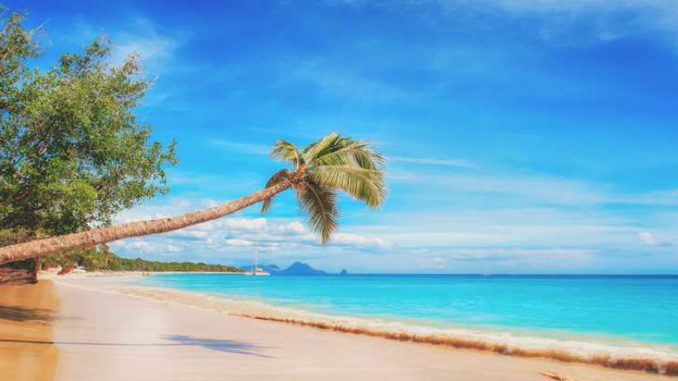 Craving some winter sun? This is understandable as the gloomy UK winter can take its toll particularly at the start of the year. A winter sun holiday is the perfect way to escape for a while, get some much needed Vitamin D and reduce your stress so that you can return home feeling calm, refreshed and energised. There are lots of great places to go on a winter sun holiday and you do not necessarily have to fly halfway a round the world to find some sun at this time of the year. Here are a few of the best places to consider.
Cape Verde
Due to its location off the northwest coast of Africa, Cape Verde has a lovely climate even in the winter months so you are guaranteed sunshine here. It is also blessed with beautiful beaches, friendly locals and distinctive Portuguese-African culture which makes it both a welcoming and interesting place to visit.
The Canary Islands
The Canary Islands are a popular choice amongst Brits for winter sun, and this is for good reason. All of the islands have their own distinctive personalities and there is something for everyone at each. The alluring beaches are one of the biggest draws for the Canaries, but they also feature natural beauty, great food and friendly resorts.
Portugal
As Europe's southernmost country, Portugal benefits from the most amount of sun on the continent, so this makes it a good winter holiday destination. The beaches of the Algarve are lovely at this time of the year, but Portugal also has a rich culture with fine food and drink being a key aspect of this enjoyable culture.
Morocco
Venture slightly south of Portugal and you will soon arrive in Morocco which feels like a very far away destination despite it being just a relatively short flight. Here you can experience authentic African culture with some European influence. The capital city of Marakkech is a unique, vibrant and colourful place with mosques, palaces, markets and gardens to explore.
Cyprus
Located south of Greece, Cyprus benefits from a glorious climate that provides plenty of sun even in the middle of winter. It is also steeped in history, has a unique culture of Turkish and Greek influence and fabulous beaches.
Cyprus villa retreats are the best holiday type because this will provide you with luxury accommodation where you can relax and soak up the sun in your own private villa. This will help you to rejuvenate and unwind for the times that you are not exploring the island.
The Gambia
Nature lovers will adore the Gambia which is a very small West African country with beautiful wildlife and diverse ecosystems. It has beautiful beaches for relaxing and the nature reserves will allow you to see all kinds of amazing creatures in their natural habitat, including leopards, monkeys and rare birds.
If you are craving some winter sun then these are fantastic places to visit and not too far from the UK. Each destination has its own history, culture and unique landscapes to discover but they all feature a lovely climate at this time of year which will ensure for a great holiday and much-needed break.