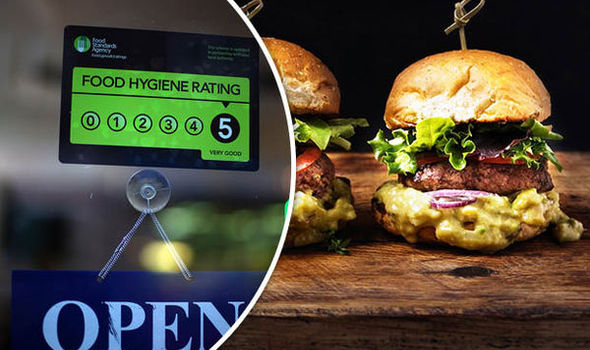 If you operate a UK food business, you are legally required to make sure the food is not only safe to eat, but you have effectively labelled and presented it to prevent misleading your customers.
Numerous businesses will be required to follow food safety law, such as farmers, caterers, manufacturers and retailers. If you want to ensure your business is 100% prepared for environmental health and you never fall short of standards, find out below what happens during a food hygiene inspection.
Paperwork Request
One of the first things a food hygiene inspector will do when they arrive on your premises is to request various information from you, such as the temperature of the fridges and freezers, your cleaning routines, a list of your suppliers, and any details regarding non-obligatory pest control. You must provide paperwork for all requests, which should back up an inspector's findings in the kitchen.
A Thorough Review of the Kitchen Area
Once they have received all the paperwork they need, a food hygiene inspector will put on a white lab coat and hairnet, before pulling out a torch, camera, laser and probe thermometer. They will then thoroughly look inside all fridges and freezers to ensure every item is both packaged securely and sealed. They'll also check the chillers are set to 5 degrees or below, and the freezers set to -18 or below.
An inspector will review every nook and cranny of your kitchen. For example, they will look under your cookers, check inside your microwaves, examine the top of your appliances, and pop their head inside the oven. To ensure you are never caught out and receive an excellent food hygiene rating, it is a smart decision to routinely use a commercial kitchen cleaning Manchester service to help make sure your premises sparkles.
Questions About Cooking Practices
A food hygiene inspector will then ask various questions about your kitchen practices, such as the regular changing of aprons and uniforms, the knives used for raw food, and how often you change chopping boards, which can each prevent cross-contamination and severe food poisoning.
An Explanation of a Food Hygiene Rating Score
As soon as a food hygiene inspector has reviewed the kitchen and appliances, and has acquired all the information he or she needs, they will sit down with a restaurant owner to explain the food hygiene rating score given. For example, if you had a few minor issues in your paperwork, they'll tell you where it is and how to address it, but it would not prevent you from securing a sought-after five-star score.
Follow the Four Cs
If you're worried about an upcoming food hygiene inspection, you simply must follow the Four Cs of food hygiene and safety:
Cleaning: Wash all surfaces, utensils and hands frequently
Cooking: All hot food must be cooked through and hot when served
Chilling: Food is stored efficiently in fridges and freezers
Cross-contamination: Bacteria is never transferred from one surface to another
If you follow the four Cs, there is no reason why you will not proudly display a five-star food hygiene rating in your window!