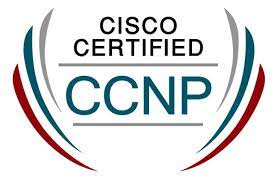 What are the requirements for applying for CCNP Certification? CCNP Certification is a senior level certification in Cisco Certification. Needless to say, it is also because the core test of Cisco CCNP is the same as the written test of Cisco CCIE. Now more and more people want to take CCNP Exam, especially some novice people, who will want to start from CCNP. Then they will be confused. Are there any requirements for applying for CCNP Certification? Are there any requirements about education level, age, experience, etc? Read the full info here.
You should know that CCNP is a certification test launched by Cisco manufacturers. The cost of the test is not cheap, which means that it is actually a commercial certification test. Therefore, when it comes to the requirements of education level and experience, there are no requirements for CCNP or higher-level CCIE in Cisco Certification. This is also the reason why many graduates want to change careers or want to take Cisco Certification Exam. It has few restrictions, but as a manufacturer certification, it has high value, which can be used as a proof of their ability and help them find jobs related to network engineers.
Although there are no restrictions on education level, experience and so on, the age of candidates is limited. If you are an individual over the age of 18, you are eligible for the certification, regardless of age. However, according to the Cisco Privacy Policy, the age requirements for Cisco Certification are as follows: for minors aged 13 to 17, Cisco Certification allows them to take all written (Electronic) and laboratory tests. Of course, they need the consent of their parents or legal guardians. If the guardians allow them, they can take the test, and if they pass the test, they can be certified. Of course, if candidates want to include their test scores in their qualification for certification, they also need to sign a Confidentiality Agreement, but this Cisco Certification and Confidentiality Agreement must be signed by the minor's parents or legal guardians, and then sent to Cisco by e-mail. For children under the age of 13, even with the consent of their parents, they may not be able to take the tests or obtain the certifications.
In addition to certain entry requirements for minors under the age of 18, Cisco also has policies on embargoed countries. Cisco prohibits individuals living in embargoed areas of Cuba, Iran, North Korea, Syria and Sudan from testing in Cisco Systems of U.S. companies in accordance with U.S. Export Administration Regulations. However, individuals who obsess approved candidate identification during the admission process and are not embargoed rural residents can be tested and certified.
Therefore, in addition to the special circumstances mentioned above, there are no restrictions on applying for CCNP Certification. For most people, you can take the CCNP Examination as long as you are over 18 years old, regardless of your educational background and experience in this field. However, it is worth noting that before taking the CCNP Exam, you must master the corresponding knowledge and sign up when you have confidence. After all, the cost of CCNP Exam is not low.