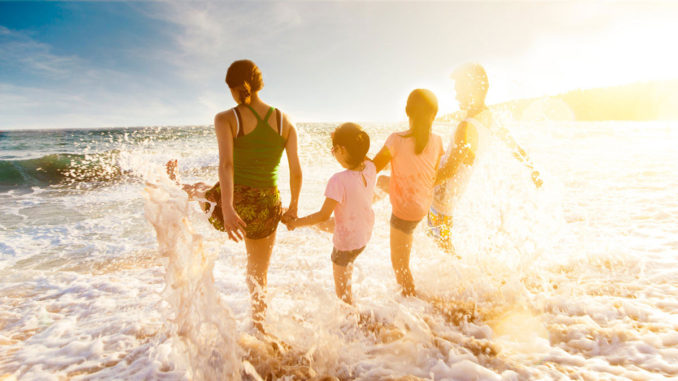 The chances are that at least once a year you like to plan a family holiday, allowing you to have some much-needed quality family time and a break from the stresses and strains of daily life. However, travelling with the kids in tow is not usually a relaxing experience, it's more like a military operation – because there's just so much that you need to think about. 
Holidays are meant to relax you, not cause you more stress. The good news is that while family travel can be tough to organise and can come with some stress, it doesn't have to be an overly stressful experience. There are plenty of hacks that you can take advantage of to make sure that your next family trip is a much calmer affair. 
Getting family travel planning right is, believe it or not, far simpler than you would think. Once you know what it takes to remove the stress from family breaks, you will find that travelling with your little ones changes significantly – you might even start to enjoy it!
To help you get to grips with what it takes to ensure that a family trip runs as smoothly as possible, below are some key tips and pieces of advice to take note of. 
Make smart travel choices
Did you know that there are certain ways of travelling that are naturally less stressful when you have children in tow? What it's important to bear in mind here, is the fact that every family has different methods of stress-free travelling, and the key to success is determining which method works for you and your children. You don't want to just think about the time it takes you to arrive at your chosen destination, it's also important to think about your children's comfort and how your chosen mode of transport will work for you and your family. 
Be selective about your destination and accommodation
When travelling with your children in tow, it's essential to be selective about where you head to and where you choose to stay, as well as the amenities that are on offer for you. The truth is that while most travel destinations are listed as being suitable for families, they are not all on par with each other in regards to how family-friendly they actually are. So it pays to be selective about where you head to and where you stay – the best piece of advice for this is to read reviews carefully and take them into account when booking your trip. 
Let's say, for instance, that you fancy a trip to Japan, and have seen a number of Japan holiday packages online – this is a fun and exciting place to visit with your children, especially if they love anime, Pokemon and other Nintendo-based games. 
Plan every aspect
From carefully selecting flights at times that don't interfere with naptime to choosing restaurants to eat at that you know serve child-friendly foods, there's a lot that goes into planning a family trip. To prevent tantrums and tears, plan as much of your trip as possible. Think about how long you will need to wait for transfers to and from the airport, and how long it will take to get to various sights and attractions. Look at factors like whether beaches have lifeguards, and whether the local waterpark is suitable for all ages. The more planning you do beforehand, the less stressful your trip should be. 
There you have it, a few useful tips for making your next family break far less stressful.