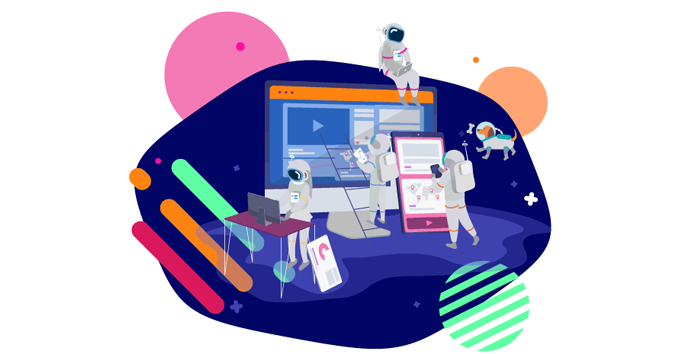 Marketing and selling SaaS products or other software products can be challenging. In most cases, potential clients will want to try out the app before buying it. Your SaaS product should also offer the right solutions your clients are looking for.
Digital marketing is one of the best ways for creating engagements and generating leads. There are plenty of fields under digital advertising, and one of them is social media marketing. In this guide are handy tips for creating a killer SaaS social media strategy.
Find the Perfect Platform
Nowadays, there are many social media sites. However, not all of them may be perfect for your SaaS social media strategy. The first piece of business should be looking for the best social media site that will be vital for your business or startup.
Look for platforms that have a high number of users. Facebook, Twitter, TikTok, and Instagram lead in the number of users. You can use social listening tools to monitor and evaluate what users and potential clients are saying about your brand or product.
Sprout Social and HubSpot Social Media Management software are great tools for listening to and evaluating social media conversations and trends.
Study Your Target Audience
You need to understand your audience before you start creating content for your website and social media profiles. This will help inform you on what type of content will be relevant to your followers.
Your audience can be classified under different demographics depending on their ages, job type, gender, location, and what type of information they consume online. Here is where you will need a team of data analysts and marketing experts from Rocket SaaS.
Create Quality Content
The next step is to create quality and relevant content. Look at it this way: quality content will help you create engagements on your social media handles. You can then drive the traffic to your website where you can generate leads.
Create diverse content depending on the social media platform you are using. Long posts may not work well on social media sites like Instagram or Twitter. However, quality graphics and short videos may rake in positive numbers regarding engagements and the number of views.
Influencer Marketing
You can consider influencer marketing as part of paid social media. Social media influencers can be any user who has a large following. They can be celebrities or ordinary people who create quality content that trends or generates high engagements.
Make sure you do enough background research when curating your team of influencers to help you implement your SaaS social media strategy. The thing here is you don't want to work with influencers who have questionable online behavior.
Social media influencers may charge a blanket fee to run the campaign for a certain period. On the other hand, some may charge you per post.
Wrapping Up
The tips shared in this guide will help you create quality content and engagements around your SaaS product.
You can hire a social media manager to help create and run your social media accounts. They will also monitor the metrics to see how your content is performing. Most social media managers have solid skills in marketing and public relations.