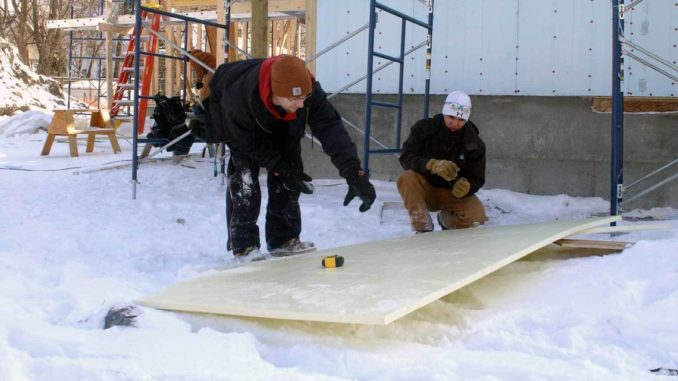 Whether you're a DIY enthusiast with a penchant for carpentry, or you're a carpenter with a long history of performing jobs in your local area, this winter is likely to provide workers with the time and space to focus on their own projects, or those projects that they've been assigned by their customers. In this short article, we'll take a quick look at what you're going to need to bear in mind for your upcoming jobs – including the equipment you'll need, and the safety measures that you should put in place. 
Equipment
First, let's take a look at the equipment that you'll need to perform carpentry jobs with precision, accuracy, and skill. These go far beyond the hammer and the nail and, in fact, require you to use certain automated and electricity-driven machines that'll help you cut, sand and secure wood in place across your job.
Those who have worked in carpentry for many years will already possess the key equipment they need to do their job – they'll just need to make sure everything's charged and prepared for their next item of work. But for hobbyists and DIY enthusiasts, getting the right equipment for the job might mean borrowing it from a friend or neighbour, or purchasing the right equipment online.
Materials
Alongside the equipment that you'll be using, you're of course going to need to equip yourself with the right kinds of materials for the job at hand. On a basic level, this means getting hold of the right wood for the job – as specified by your client, as recommended online, or as preferred by you and your family. But to fix wood, you're going to need a few other important materials.
Chief among these are the nuts and bolts that you'll use to drill into wood and fix timber to timber during your project. You can use stainless steel cup square bolts for this purpose – they're some of the most popular bolts used to snugly and securely fix wood in the carpentry trade. Invest in such materials before you plan to kickstart your project so you're well-prepared come the start of your carpentry job.
Safety Precautions
Another element has been added to the health and safety requirements of carpentry jobs since 2019 – and this is of course the addition of COVID-19-secure work practices. This is chiefly a concern for professional carpenters, who may well be visiting homes to construct wooden furniture and features. But for those who are hobbyist carpenters, making sure your equipment and materials are sanitised before use is also important.
Aside from COVID-19-secure work practices, you'll also want to observe all of the usual health and safety considerations that will help you avoid nasty mishaps with tools you'll be using on your job. Pack a first-aid kit with you for all jobs, and make sure you're handling powerful machinery responsibly throughout your job. Use stable surfaces when using these powerful and sometimes unpredictable machines. 
For hobbyist carpenters and professional woodworkers alike, these tips will help you get on with the job this winter.