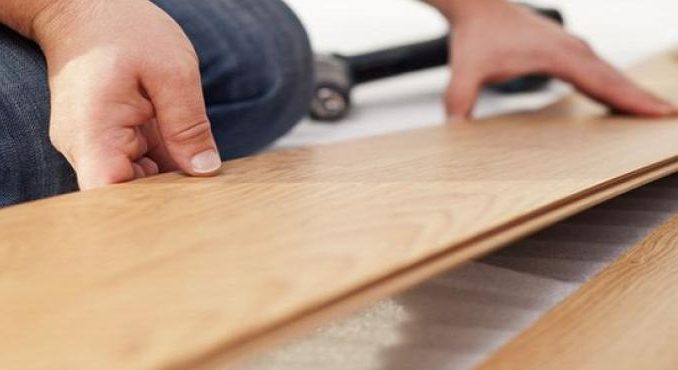 Well, you have this perfect idea for your new business; however, a business idea alone cannot help you start your own business. There are some steps that you need to take to start a new floor installation business like Ultra Decking. There are many procedures other than registering your business with the state. In this guide, we will share some simple steps to start your floor installation business. Furthermore, it will assure you that you are going as planned by being legally compliant and by registering properly.
Plan Your Business
The first step is going to make a business plan to ensure your success. Without it, you will not have a roadmap to follow. You need to keep all the specifics of your business in mind while making it. These are the following things that you need to keep in mind:
Costs of Opening a Flooring Business
Before you start, you need to have an idea about the starting and on-going costs of your business. One of the many things that you need to consider is insurance. General insurance can cost you around £500 annually. You also need to rent a shop which can cost you around £3000. The cost depends on the area and the size of the shop. Wages and startup materials are also a part of your starting expenses.
On-going Expenses of Flooring Business
Well, starting a business is just one phase. The second step is to keep it running. Therefore, you also need the on-going costs of your business in your budget. These costs include raw resources and equipment maintenance. Wooden flooring can cost around £6 per square foot. On the other hand, some high-end materials can cost around £15 per square foot. You also need to hire employees and workers that need to be paid. A worker can cost you around £15 per hour. Also, you need to pay for your insurance premium every month. Other costs include utilities, marketing, and advertising costs.
Market to Target
After establishing your business, you need to target a market to find consistent clients for your business. One of the best ways is to have a contract with housing development companies. These companies can provide you consistent work opportunity. Moreover, you can contact the Apartment Management teams because they frequently need people for the maintenance of the apartments. Also, they have a connection with other management teams in the state. You can also find individual clients who need repair and flooring.
How You Can Make Money?
It is an important question as you are not starting your business for social service. You are doing it to make money. A floor installation business makes a profit by installing carpets, tiles and wood flooring. There are other materials too for flooring that are profitable, but these types are the most common and popular. As a flooring company, you can also work to repair, stain and trim old floors. However, these kinds of services are limited.
A simple wood floor installation can cost £4,500 while laminate flooring can cost £2,500. These
are some of the costs of floor installation so you can get an idea about how much you can charge your customers. These costs can increase or decrease depending on the area. A medium-sized company can expect to make £230,000 per year from floor installation. These numbers show that this industry is huge. Well, it is with the annual revenue of £23 billion. From this big number, the top companies make 5 percent of this amount every year which means that there is a lot of space for you to make some
good money in your starting years.
How Can You Make It More Profitable?
Well, there are many ways in which you can boost your business' profit. You can provide speedy services to attract more clients. Floor installation is invasive; so if you are to offer speedy services, then it can help. Moreover, you need to make sure that the customer is satisfied with your services. You can also try to reduce the cleaning and management expenses when possible. And of course to earn more profit, you need to be popular.
Business Registration
The first step in registering your business is to choose a name for your company. After choosing a name, make sure to check for an available domain main for it. If yes! Then register it asap, so no one can take it. You need to follow all the guidelines for choosing a name. Otherwise, your application can be rejected.
I highly recommend you to register a business entity such as an LLC. It is important to protect your assets as you will not be liable once your business was sued by someone. There are also many other business structures too. For registration, hire an agent who is registered to provide these services to protect your privacy.
After a successful registration, it is time to register for taxes with the federal government and the state. This step is simple. You just need to apply for an EIN.
One of the important things to keep in mind is to open a business account rather than a personal account for your business. You should not mix them as it puts your assets at risk. You just need to choose a bank and ask them to open an account for your business. This will make it easier for you to file for your company's taxes.
Accounting
You need to keep all the financial records of your business. It will help you in filing taxes and in understanding the financial performance of your company.
Important Permits
The next step is to acquire all the necessary licenses and permits for your business so that you can work in the state without any problem. Working without a license can result in heavy fines. For
this, you need to check with your city's clerk office. You can also get help from local associates who can help you get all of these licenses and permits.