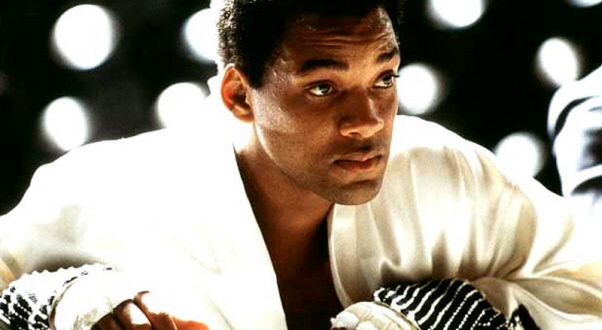 If you are mad about sports, chances are you will be interested to see how famous sporting personalities lives can be portrayed on the silver screen. Some of sport's most iconic stars, or those closely linked to the drama have led incredibly fascinating lives, which Hollywood doesn't need to script. Whether you are a sports spectator, an all-involved player, or someone that just likes to take a punt and uses sites like SBAT for tips- check out these great sporting films to inspire you for your next game!
Ali
A masterpiece of movie, of course on the life of boxer Muhammed Ali. This is the compelling story of the man who nicknamed himself ''The Greatest''. Raking in a cool 87.7 million dollars at the box office it is not hard to see why. Will Smith portrays an incredible Ali, mastering his mannerisms, voice and tonality down to a tee. The film also shows Ali's conversion to Islam (Hence the change in his real name Cassius Clay). Ali firmly stood up for what he believed in, even against popular opinions of the era. With scenes of a sexual nature, and some violent parts this is certainly no family film. That being said, given the nature of a boxing film, director Michael Mann doesn't overkill on graphic violent scenes.
Rush
Rush tells the true story of 70's Formula 1 racing arch rivals, Austrian Niki Lauda and Englishman James Hunt. In the 70's racing was effectively dicing with death at every lap. Health and Safety was out of the question, and instead drivers risked their lives at every twist and turn and the film follows their fast- paced lives on and off the racing track. Utterly convincing German actor Daniel Bruhl, plays the stoic, methodical role of Lauda, while Chris Hemsworth plays the role of party playboy Hunt (who infamously bedded over 5000 women, with the motto "Sex is the breakfast of champions". The personalities pitch for a perfect tale of arch rivalry.
Concussion
Starring Will Smith, this 2015 blockbuster tells the real tale of forensic neuropathologist Dr Bennet Omalu who conducted extensive research into brain injuries to NFL football players. He noted stark similarities in injuries to the symptoms of brain injuries he saw to that of Alzheimer's disease. He named the disorder Chronic Traumatic Encephalopathy. Omalu worked hard to bring public attention to the dark side of football head injuries, despite being accused by many of trying to kill the sport. It's a brave and admirable notion of director Peter Landesman, to bring this sensitive subject into the limelight. Will Smith, as ever provides an incredible and different character to his usual roles. He stated prior to the film's release "This is most definitely the most incendiary project I have ever worked on". He wasn't sure whether to take on the challenging role, as he didn't want to be the guy who said that football can cause brain damage, but after a real-life meeting with Dr Bennet Omalu himself, Smith took up the gauntlet.
Seabiscuit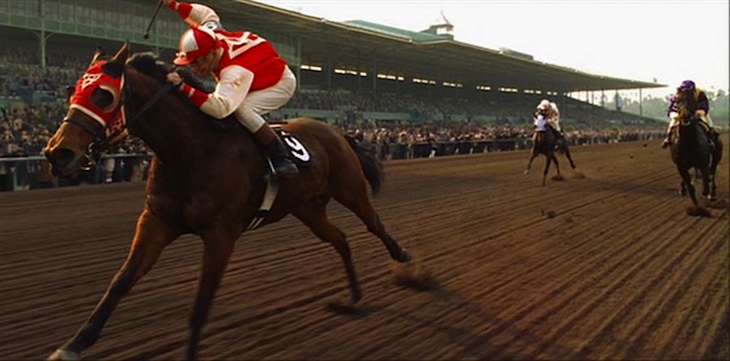 Seabiscuit is based on the real tale of the racehorse with the same name. A surprise unknown horse that took the American nation during the depression era by storm, the story often acts as a metaphor for many Americans who bounced back through these horrendous years. The film was very well received and was nominated for 7 Academy Awards, including the prestigious "Best Picture".