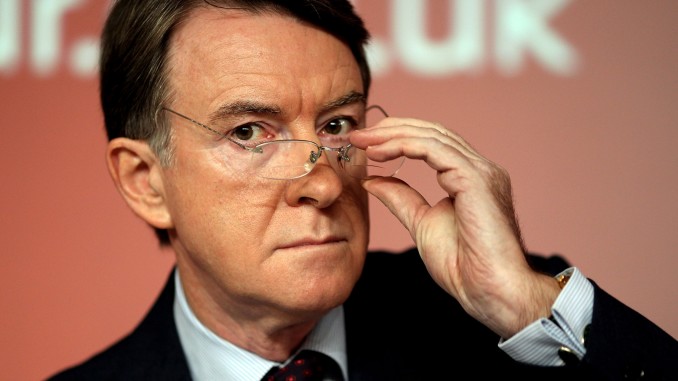 For many of the general public Peter Madelson is just, you know, one of those politicians. They don't really know what he does, but he pops up on TV so he must be important.
The fact is, Mandelson, who goes on private cruises with the allusive banking dynasty the Rothschilds, is actually unelected. He is not part of the democratic government, in terms of being voted in by constituents or other politicians. In fact he was forced to resign twice from legitimate positions and is only now considered part of the team because the unelected Prime Minister Gordon Brown made him a "life peer", whatever that is.
Despite being an unelected corporate schmoozer Mandelson is responsible for the controversial Digital Economy Bill that strangely coincides with America's Cyber Security Bill and a similar bill in Australia.
The piece of legislation gives the government power to demand the blocking of any website Under clause 11, which can be to (a) limit the speed or other capacity of the service provided to a subscriber; (b) prevent a subscriber from using the service to gain access to particular material, or limit such use; (c) suspend the service provided to a subscriber; or (d) limits the service provided to a subscriber in another way.
This means they can effectively order your internet service provider to block access to certain websites and/or limit your internet speed (which is often already done) should you be watching a lot of videos on Youtube for example.
As reported in The Guardian:
Despite reservations from a number of peers, the scheme – which includes the contentious three strikes rule to cut off internet access for alleged file sharers – will now be put before MPs, with the government hoping that it can pass into the statute books before a general election is called.
The bill contains a number of controversial aspects alongside three strikes, which could suspend the broadband connections used by anybody accused of file sharing three times whether or not they are convicted of copyright infringement.
Mandy has also proposed a fine of up to £50,000 without a trial, if somebody is allegedly found to be downloading copyrighted material.
It is not uncommon on the internet to have your computer hijacked by a virus, unknowingly turning it in to a zombie bot for all sorts of nefarious reasons. If there's no trial how can somebody defend themselves in this situation?
What happens if it is unclear if a piece of music is copyrighted? Not everyone downloads mainstream pop-tracks. What happens if it is loaded in the background on a Myspace page but remains on the system's cache? What happens if copyright material is watched on Youtube? Are Youtube to be also fined 50 grand? What happens on shared networks?
There are too many factors to consider.
If ISPs refuse to spy on their customers and enforce these rules they will be subjected to an even bigger, £250,000 fine.
As well as Lord Mandelson another dubious non-authority that has had huge influence over the bill is the BPI, a lobby group for the big record companies.
One comment on the Guardian website sums it up best. With the public almost overwhelmingly against this poisonous Bill you have to wonder just who the politicians of the Big Two Parties are actually representing? Yes…who exactly?

Nat Rothschild
Well when I said earlier that Mandelson hangs with the Rothschilds. Just before he went head first with the bill he'd spent a luxury two week holiday at Nathaniel Rothschild's Corfu mansion with multi-millionaire record company executive David Geffen. That might explain a few things.