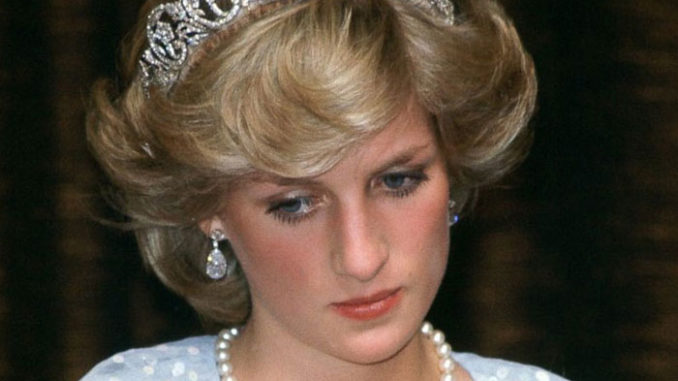 On the 20th anniversary, intrigue and conspiracy theories about the death of Princess Diana are taking up the coverage – from those looking to promote the theories to those that roll their eyes at them. However it may surprise you to learn that Diana theorised about her own impending murder, giving the conspiracies a little more credence than the usual ravings of mad men deserve.
Indeed, prior to the 1997 Paris tunnel accident Diana had expressed concerns that her husband Prince Charles planned to have her killed!
One private letter obtained by butler Paul Burrell was shown at the inquest in to her death:
"This particular phase in my life is the most dangerous – my husband is planning 'an accident' in my car, brake failure and serious head injury in order to make the path clear for him to marry Tiggy. Camilla is nothing but a decoy, so we are all being used by the man in every sense of the word."
During the crash investigation a note was handed to the Metropolitan Police by Diana's Lawyer, Lord Mishcon, referencing a meeting with her legal team where she re-stated the allegation. Charles was going to deal with her "…be it by some accident in her car such as pre-prepared brake failure or whatever."
Quite an extraordinary piece of information, considering how she died.
While it's not quantifiable proof the Prince murdered the beloved Princess, one can't help but ponder that very possibility and hope investigators at least considered it as a line of inquiry.
Was Charles planning to murder his wife and fate conveniently took the responsibility off his hands? Did he actually do it? Or had Diana become paranoid after spending years in a loveless and bizarre marriage, and eerily wound up dead in a manner consistent with her delusions?
After all, car accidents are not rare and with a baying paparazzi the odds of an accident were increased.
For 3 years the prophetic note remained under the lock and key of former Scotland Yard chief Lord Condon, former Assistant Commissioner of Specialist Operations Sir David Veness and Condon's successor Lord Stevens. Their explanation was that Diana's fears were irrelevant unless other evidence suggested foul play.
Of course for an honest investigation to take place, all evidence must be made available prior to a conclusion being made. The note's very existence at least suggests foul play could have been involved, thus you might accuse the MET of concealing evidence.
At one time French authorities agreed and considered bringing in the guilty parties to explain why they kept the information secret, but nothing came of it.
The crash also took the life of Diana's boyfriend Dodi Fayed (son of Harrods billionaire Mohamed Al-Fayed) and driver Henri Paul – a man whose name was dragged through the dirt by the press for being "drunk" at the wheel. Bodyguard Trevor Rees-Jones was the only survivor.
Keith Allen's documentary which was funded by Al-Fayed, countered the initial media narrative of a drunk Henri-Paul with the inquest verdict of 'Unlawful Killing' (murder or manslaughter) due to "following vehicles". It also claimed there was no evidence that he was over the limit as CCTV showed him perfectly mobile before getting behind the wheel and receipts revealed he only had two ricards much earlier in the evening.
Furthermore blood test results were "biologically inexplicable" due to 'unexplained' levels of carbon monoxide, meaning his blood-alcohol level could not be accurately determined – the truth of which was initially hidden behind French legal red tape.
The film goes on to suggest that the verdict does not necessarily implicate the paparazzi as the "following vehicles" because they were all accounted for and were believed to have been left behind by the powerful Mercedes before it even entered the Alma tunnel. This gives room to other conspiracies such as those involving the infamous white Fiat Uno that may have 'clipped' the Mercedes, or a mystery motorbike and a blinding white light.
Other theories claim the Mercedes had previously been tampered with, allowing the brakes to be jammed or the vehicle to be controlled remotely.
Unfortunately there is no 'smoking gun' piece of evidence that proves exactly what happened to the three victims, but the fact that Diana feared she would die in a car accident is never going to be reconciled.