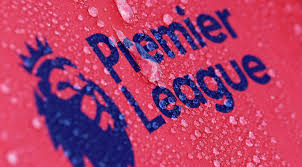 The English Premier League season may only be a handful of matches old, but clubs are already looking at the future. Several big names will see their club contracts expire at the end of the 2018-19 season. Manchester United, Chelsea, Liverpool, Arsenal, and Tottenham all have top players in the last year of their current deals. The UniBet bonus code is perfect for new customers to bet on this season Premier League.
Clubs have some big decisions to make over whether to offer new contracts or let important players walk away for free. Which top players are in the last year of their contracts?
Arsenal
Aaron Ramsey heads the list of players in their last contract year at the Emirates. Ramsey has been an important part of the Gunners since arriving, but both parties are split on a deal currently. Danny Welbeck and Nacho Monreal are also in their final years.
Chelsea
Chelsea have four player contracts expiring in 2019. Cesc Fabregas, David Luiz, Gary Cahill, and Olivier Giroud will be free agents. Chelsea are already negotiating a new deal with Luiz and Giroud shouldn't be too far behind. Fabregas has missed every Premier League game due to injury. He could be allowed to leave for free while Cahill has already been told he won't be offered a new deal.
Everton
Everton full-back Leighton Baines is in the last year of his deal and could leave Goodison Park. Now 33, Baines isn't the left-back he once was when he joined the club in 2007. New manager Marco Silva could be the man to replace the fan favourite as he takes Everton into the future.
Liverpool
Liverpool will see the contracts of Daniel Sturridge, James Milner, Alberto Moreno, and Lazar Markovic expire. Markovic is the only player Liverpool are desperate to get rid of and the other
three should be offered new deals. Sturridge will need to prove he can score goals and stay fit, however, to get a new contract.
Manchester City
Vincent Kompany, Brahim Diaz, and Eliaquim Mangala are in their final contract years. Kompany will surely get another year at the club thanks to his great service over the years. Diaz, 19, will probably re-sign as well before going out on a loan. Meanwhile, Mangala's days are numbered. He signed with the club in 2014 and has since gone on two loans. Currently injured, there are no plans to re-sign the defender.
Manchester United
Manchester United have the most expiring contracts of the top six Premier League clubs. David De Gea is in the last year of his contract, but the club do have an option and can bring him back.
He is expected to sign a new long-term deal now that Real Madrid have Thibaut Courtois in goal. Anthony Martial, Ander Herrera, Juan Mata, Phil Jones, Chris Smalling, Luke Shaw, and Matteo Darmian can all walk away for free next July.
Tottenham
Tottenham's defensive duo of Jan Vertonghen and Toby Alderweireld are out of contract in 2019. Vertonghen and Alderweireld both have one-year club options. Both expect Tottenham to trigger their contract extensions, but there is no guarantee either will stay after an additional year.