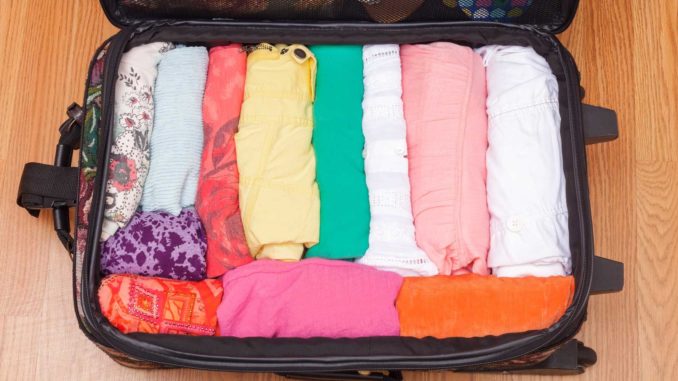 A lot is said about packing for the good old holidays: Pack on time, make sure you squeeze in everything you need, double-check with a list to be sure, and so forth.
The truth is, this information could be useless if you don't know what to pack in the first place, and how much of it to pack.
Dresses are a handy item that can be worn at almost every occasion and are comfortable to wear. Including them in your holiday luggage, therefore, is an absolute must. 
You won't need so many outfits on board, but to be safe, take three dresses maximum along.
Sounds too general? We'll break it down for you then in this guide on packing for a holiday: Choosing the right dresses:
The city you're visiting should be the primary determinant when deciding the frocks to bring. 
If you're going to a high-end city where fabulous and chic are the order of the day, snappy fabrics like silk and chiffon are lovely picks.
Bring more hardy fabrics like cotton and denim if you're heading to a casual place, and you intend on exploring it.
Time out under the sun requires light fabrics. Go for a romper and dresses that are lightweight and breathable. Light cotton material such as silk is an excellent pick for your pieces since they're light and cool and won't be uncomfortable when they're full of sand.
As for the romper, cotton or denim is ideal for the cool and lazy evenings of the beach. If you intend to be out in the sun for long, pick colors that won't be too hot.
When packing for a wedding event, you're allowed to bring some outfits that you might not need. The dress that you'll wear for the special occasion is the only one on the list if you'll be gone for a few hours.
If the wedding will be longer and has various events included, bring more versatile dress options for your journey.
Many women think twice about rocking gowns when they're out camping or hiking when, in fact, they're much better than skinny jeans. They're breathable, for starters and are easy to slip into.
When picking a dress for this event, take a few that you don't hold too dear to heart just in case it gets torn.
Why you make the trip, your choice of the industry will have a significant impact on your pick of dresses.
Typically, work trips require pieces that have more structure and coverage. Keep off dresses that show off too much cleavage or that are too tight. A lighter dress that can be worn with a blazer should be among your choices.
When going for a holiday, no matter where it may be, looking your best should be your main goal. At JJ's House, you've got access to all types of cute dresses for all occasions, at, get this, a friendly price!
Plus size formal dresses, wedding dresses, prom dresses, name it. JJ's has it all.