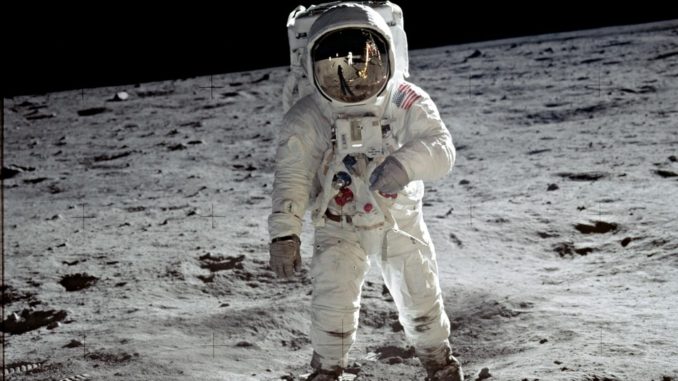 Why has NASA never returned to the Moon? UK publisher of NEXUS magazine, Marcus Allen, will explore that question when he appears at the Doomwatch event on Wednesday 21st March, at The Broadway, Peterborough.
His presentation is entitled "Trump's trip to the Moon and Mars with NASA under pressure," and begins at 7.30pm.
US President Donald Trump recently signed a directive instructing NASA to send astronauts back to the Moon, and eventually wants a man on Mars. But, how hard will this be considering the original experts and infrastructure are gone? Did it even happen in the first place?
Mr. Allen will focus on Apollo 8, the first manned mission to fly around the Moon almost 50 years ago. He will also highlight alleged anomalies of the original Apollo missions.
Following the session, attendees are encouraged to ask questions, regardless of their personal perspective.
"When Trump announced the return of space exploration, I immediately wanted to get Marcus Allen along to give us his perspectives," said Doomwatch host Alex Geairns.
"He actively wants to encourage those who believe in the official history of the Moon missions to join us, so we can have a balanced debate on what actually happened. These sorts of exchanges are key to what Doomwatch is all about."
This month's event follows a successful turnout for Thomas Sheridan in February.
Tickets can be purchased from the Broadway Theatre for £7.00 in advance or £10.00 on the door. Call 01733 306071 to book (9.00am to 5.00pm daily).