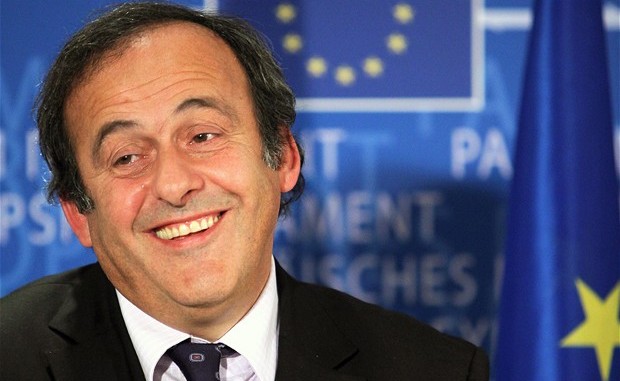 In December, Michel Platini was banned from all football-related activities for eight years after an independent panel found him, along with FIFA chairman Sepp Blatter, guilty of financial breaches. Platini was accused of involvement in a "disloyal payment" which saw over £1.3 million paid to the Frenchman back in 2011.
Many believe that he was heavily involved in the decision to give the 2022 World Cup to Qatar, as well as other controversial moments during his tenure as president of UEFA. Both him and Blatter had their respective bans reduced earlier this year but now Platini is waiting to hear whether or not his entire suspension will be lifted.
Platini made a plea to the Court of Arbitration for Sport over his six-year ban and the Frenchman is expected to hear the result of his appeal in the coming weeks. Platini had a grand total of eight hours to plead his innocence to three members of the CAS panel, who will now converge to decide Platini's fate.
And the former UEFA president will be desperate to see his ban overturned before the European Championship in France this summer. Platini was a superb player for his nation back in the day and he would love to be in attendance to see France, priced at 100/30 to win the tournament with Betway, kick off the competition against Romania on June 10th.
This summer's tournament has already got a dark cloud hanging over it but Platini's exploits and ban have only added to the sense of doubt around the competition. Did any of UEFA's senior figures take a bribe for the competition to be held in France? Only time will tell but one thing's for sure: the football world is becoming untenable.
Right now, it is hard to say whether Platini's ban should be withheld, completely overturned or shortened. Many punters will be giving their own thoughts on the situation and while most betting sites offer free bets for bizarre markets, it's unlikely that people will be able to bet on Platini's fate.
Plenty of football fans have lost faith in both UEFA and FIFA over the last few years but Platini and Blatter's involvement has completely destroyed trust in the sport. If Platini's appeal is successful, this will go some way to helping to heal football's gaping wounds and the Frenchman could eventually find his way back at the top of the UEFA hierarchy…