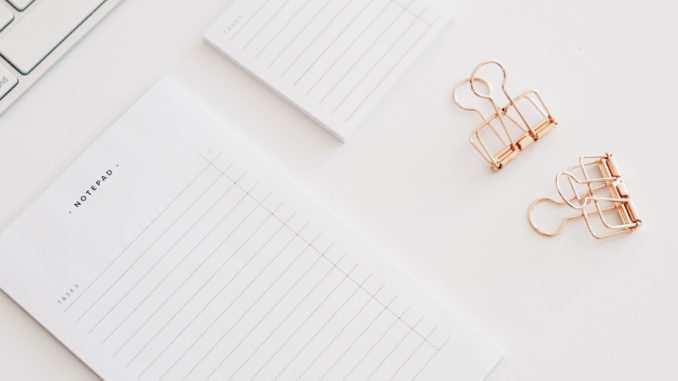 If you define yourself as creative, people will often ask you what you actually do for a living – how can you possibly make money from that? There are many ways that creatives can earn a living, and one of these ways is to start a business. No matter whether you're a writer, a sculptor, a film-maker, or an illustrator, there are people out there who will pay you for the services you can provide and the products you can create.
If you're thinking about starting a creative business, here is some practical advice to help you on your way.
Define Your Business
Before you start a business, it's important to think carefully about what you want that business to do. The companies which experience the most success are those that fill a gap in the market and have a unique selling proposition (USP). Figuring out your USP is an essential step in defining your business. Ask yourself why people should use you rather than a competitor – what sets you apart?
You should also think carefully about how you want to make money. Are you planning to sell a product that you've created, or are you planning to sell your services to other companies looking for creative talent?
Draft a business plan that defines exactly what your business will do, who its target market is, and how it will make money. This is the first step to starting a successful company.
Get Your Name Out There
As soon as you have an idea for a business, you should take steps to create a brand that people will want to engage with. Come up with a name for your business and design an eye-catching logo. 
It's also a good idea to open specific social media accounts for your business. Social media is used by billions of people around the world, and it's a great way to drum up some interest for your business without spending a penny. Instagram is a useful platform for showing off your products, or you could use Twitter if you're going to be selling a service rather than a product. Aim to create content that people want to engage with, then tell your followers more about your product or service.
You should also design a company website. If you're not much of a web-design expert, fear not! There are numerous free and low-cost templates available to help you develop a professional site. Your site should describe what your company does in an engaging way that will persuade people to make a purchase.
Hire a Team
Once you have established exactly what your business is going to do, it's a good idea to start thinking about hiring a team. If this sounds daunting, don't worry – a team can be just one or two people!
Consider what you need help with and hire people who can carry out those tasks. If you're not very good at writing persuasive copy, you might want to hire a copywriter to write all your online content. This could help improve your conversion rates and lead to more effective marketing campaigns.
If you're great on the creative side of things but aren't very organised, hire an assistant to help you with the business's day-to-day operations – to arrange meetings, send out orders, and reach out to clients. 
Find a Work Space
Now that you have an employee or two, it's a good idea to think about where you want to work. For many people, working from home is a cost-effective and simple solution, but it's not always the right option for creative businesses.
If you need desk space or enough room to create your products, consider renting office or studio space. Meanwhile Creative has office space available in Manchester that could help you take your creative business to the next level. The benefits of working from a dedicated workspace are numerous:
You'll be able to work closely with your employees and collaborate more easily on projects.

You'll foster a better working environment for your staff.

If you need a lot of room to create your products, you can use dedicated studio space to make sure you're getting the work done to a high standard.

Your equipment will all be in one place.
When you're just starting out, you won't need too much desk space, especially if you only have one or two employees. Start small and work your way up to a larger studio or office space only when you need it. 
Starting your own company is a huge achievement, but it takes a lot of work. Many creatives find it difficult to manage the day-to-day aspects of running a business, so be realistic about what you can achieve on your own.