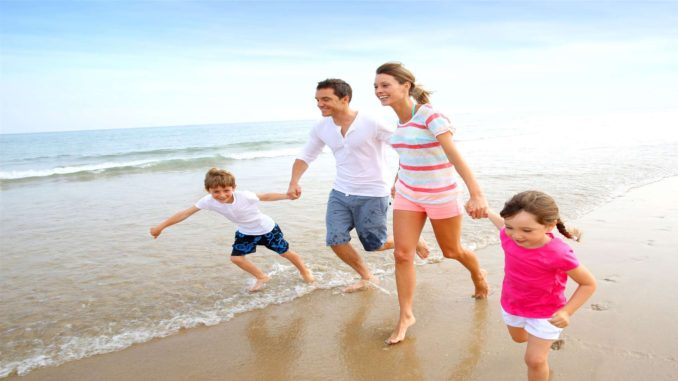 A family holiday can make a significant dent in your annual budget, so it's important to take the time to look for savings before committing. Often, being flexible on your location, dates and types of accommodation can put you in a better position to get the best deal possible. 
Here are some tips on how to get more for your money and still have a holiday that the whole family will enjoy.
Check Exchange Rates
Choosing a destination where your pound will stretch further can have the benefit of massive savings on accommodation, activities and food and drink while you're there. The last thing you want is to be worrying about what you're spending on holiday, so choose wisely and always check the local exchange rates at the time. Some top destinations include the following:
Turkey

is great for weather and there is plenty of culture for you and your family to enjoy. You can expect to pick up a meal for around £4, which means you and the kids can enjoy eating out a few times without breaking the bank.

South Africa

offers families the opportunity to enjoy the national parks, safaris and beaches, whilst your pound works hard against the South African Rand. 

Mexico

is a place where a beer only costs around £1 and you can expect to get two mouth-watering tacos for the same price. It provides amazing value for food, drink and accommodation, and of course, some of the most picturesque beaches in the world.

Indonesia

is where you can expect to pay as little as £45 per night to stay in a resort. Street food is cheap and delicious and there is plenty to see and do.

New Zealand

offers visiting families some of the most spectacular scenery in the world and your money is effectively doubled on the exchange rate. 

Malaysia

offers visitors the opportunity to enjoy five-star luxury for around £95 a night from where you can visit amazing beaches and spectacular wildlife.

Chile

has masses to do and see in a spectacular setting and a fine dining meal will only cost around £16.

Morocco

is known for its cheap accommodation and inexpensive food and drink in a lovely, mild climate.

Thailand

offers tourists delicious street food for around £1 a meal whilst you sun yourself on some of the world's most beautiful beaches.
Look for Deals and Discounts
There are always travel deals and discounts to be had, so it's worth taking the time to look about. Check sites like Savoo for a booking.com discount code that can help knock a substantial amount off your accommodation. If possible, try flying outside of peak times to enjoy much cheaper flights.
Eat Like a Local
Veer away from the typical restaurants being offered at your resort and instead head out to the local eateries where the prices will be a lot more affordable. Street food can be both the most delicious, and the cheapest, in some destinations.