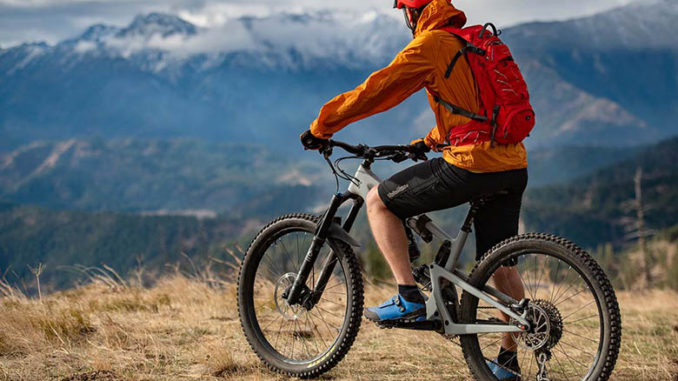 Mountain biking is a popular form of sport and exercise, and it is important to make sure you have the correct mountain bike. If you are considering getting into mountain biking or want to update your old bike, there are many different things you will need to consider when making your choice. Here are just a few things to think about to get you started.
Gender
Although it is important to try different types of bikes to make sure they fit you, some bikes are classed as being more suitable for different genders. The differences may be in the seat and saddle style, design of the frame, and width of the handlebars. Many men's bikes are also considered to be unisex, and can be suitable for all genders. 
Size and Style 
It is incredibly important to choose the right size mountain bike, as a bike that is too large or too small can be uncomfortable and not practical. Having a professional help you choose a bike is a great idea, as they will have plenty of experience and be able to make suitable recommendations. When thinking about the size of your bike, there are many different measurements you will need to consider. These include your height, your inside leg measurement, and your reach. There are plenty of different sizes, styles, and brands, so you will be able to find your perfect mountain bike when shopping at companies like Cycle Solutions. Alongside these, you can also find road, hybrid, and children's bikes here.
Use
Make sure you are choosing the right bike for the job. Mountain bikes are specifically designed for rough, uneven terrain. They need to be durable and hardwearing but nimble enough to navigate the tricky ground and obstacles. Mountain bikes have suspension and offer good traction and a sturdy frame. There are different types of mountain bikes for different kinds of mountain biking, such as:
Trail bikes

Cross country bikes

All-mountain bikes
The specific kinds of bikes have different characteristics to make them appropriate for their different styles of mountain biking. If a mountain bike doesn't sound like the right type of bike for you, there are other options to choose from. Selecting the right style of bike is essential in order to keep you safe and stop you from wasting money on a bike that you can't or won't use.
Accessories
When choosing a mountain bike, you will also need many different gadgets and accessories. Mud guards are very important, as they help protect you from getting mud and debris in your eyes whilst cycling. Protective clothing and accessories such as helmets are also important. You can also get phone holders, pumps, and water bottle holders, so make sure you have everything you need to be ready and prepared when you go out mountain biking.