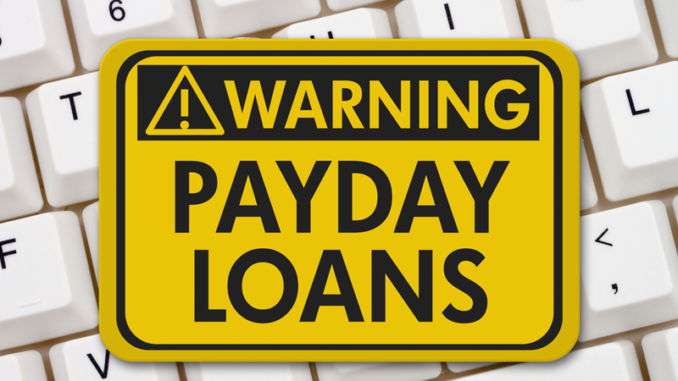 Google earns millions of dollars from the payday loans in the United Kingdom. It might be shocking news for you, but that's true. Promoting and advertising of Payday Loan business and other loan companies offering short-term loans at extremely high rates is banned in the United States and some other parts of the world. But in the United Kingdom Google allows the promotion of such businesses through its paid advertising platform "Google AdWords."
Payday Loan firms in the United Kingdom offer very short-term loans at extremely high rates which can be as high as 1575 percent. Can you believe that? Yes, it's happening in the United Kingdom, and the strange thing is that it's still legal and there's no rule to regulate this thing.
If you have set up a business where you will offer payday and other short-term loans to the poor people at the ridiculously high rate of 1500%, then all you need to do is to Sign up at Google AdWords program. Pay them for the ad campaign, and they will start giving you the clients for your business. Last year Google earned millions of dollars by promoting these short-term loan companies.
These companies can afford to pay high rates of ads offered by Google because they are making much more than that. If a little investment in Google AdWords can give you some healthy number of clients, then it's not a bad investment at all. So if we think carefully, Google is not earning from these companies who are advertising with them, but Google is earning from the poor people who are applying for the loans to meet their sudden expenses.
Payday loans have become very popular in the United Kingdom and the United States of America. The main reason behind its popularity that these loans are easily and readily available without much paperwork or hard to meet requirements. Almost every second person in the United States would have applied for Payday Loan at some point in time.
Getting a loan to meet emergency expenditure is not a bad thing if you can manage to repay these loan on time. If you have doubts that you will not be able to handle these loans, you must get some help from the experts. There are companies which are offering consultation and help to the people who are stuck in short-term high-cost debts. If you need Payday Loan Refund Information and help, they can professionally guide you, and it's always better to seek expert advice if you are stuck somewhere in life.
Well, where Google is making huge profits from the payday loan offering companies, a significant increase in the number of complaints against payday loan companies is reported by BBC. Out of 36000 complaints against high-cost lenders, more than 17000 complaints were against Payday Loans. The number of complaints has increased by 40% during 2018. But still, the government of the United Kingdom has put no cap on this.