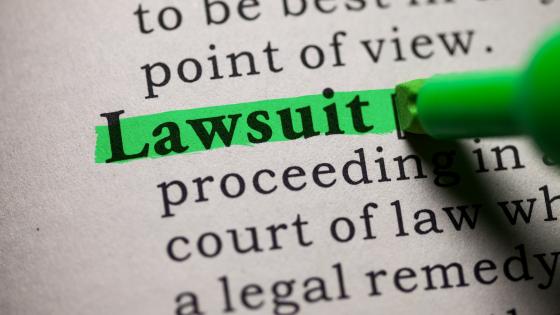 Individuals will always need dependable services from professional individuals, whether it's financial guidance, medical treatment, or a company they employ for lifestyle assistance, such as property management or building. With this need comes a great risk of jobs being performed incorrectly or poorly, and that's where professional negligence comes in. This negligence is identified in legal terms as a reason to seek compensation and consequences. 
Can You Make a Claim Against Negligence? 
Yes, any professional negligence of which you are the victim can be claimed against to assure compensation for yourself, if a professional individual has not fulfilled their role in line with legal expectations. 
What are the Different Types of Negligence in the UK?
Medical and Clinical Negligence 
This covers any negligence made by a medical professional and can occur in a variety of ways. This includes: 
Misinterpreting or misdiagnosing symptoms which leads to illness or injuries going untreated, mistreated or worsening in condition due to the fault of the consultant 

Negligence during a course of treatment, such as the wrong medicine being prescribed, or mistakes being made during treatment and procedures

The necessary precautions during treatment or surgery failing to be made

General medical negligence which has led to severe long-term effects for the patient 
You can view medical negligence case studies to further understand situations that count as medical negligence. 
Accounting Negligence
If financial advice is sought from a person in a professional capacity such as an accountant, that individual is at risk of providing negligent advice. If this inept financial advice leads to monetary loss, whether large or small, this can be defined as professional negligence, because the accountant has failed to offer the advice you would expect of them. 
This could be a personal accountant a sole individual has hired, whether for personal reasons or as a freelance worker, or a team of accountants hired by a large business firm. 
Legal Negligence
A person who is serving in the capacity of a legal representative has a duty to offer fair legal advice and representation where required. If this person fails to offer this adequate legal advice, then they are negligent. 
An example could be a lawyer or solicitor who has failed to prepare sufficiently enough for a case, which results in a loss. 
It's important to note that the loss of a case doesn't mean that there was always negligence present. A lawyer could work to the best of their ability to gather all the facts and fight to win a case and still lose. Negligence is outlined by the act of the legal representative missing crucial information or failing to prepare.
Architectural or Building Negligence 
If you are consulting with a professional architect, or employing building contractors to build a property, and their contract outlines their legal responsibility to plan the build in accordance with all regulations, negligence can hereby be defined as this professional failing to adhere to building planning permissions, or presenting a building option which is neither safe nor legal.