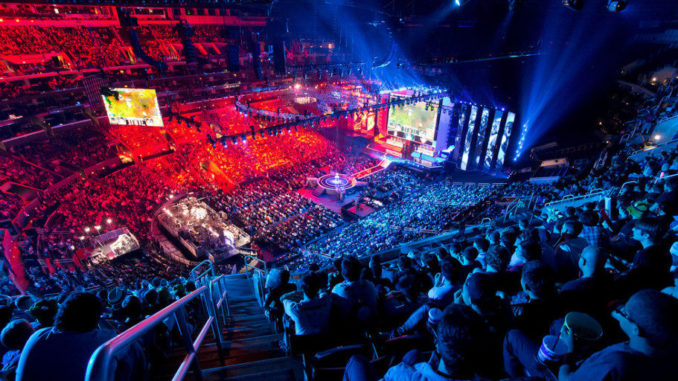 The gambling tradition is arguably more pronounced in the UK than any other nation. Sports betting is particularly one gambling niche that has put the UK on the global stage with soccer and horseracing being the two most popular sports betting niches. The reason for this is clear, (1) the English Premier League is the widely watched league not only in the UK but globally and (2) the UK hosts the most prestigious and richest horseracing tournaments such as the Cheltenham Festival making it a haven for bettors. However, a new entrant, electronic sports (esports) is now rivalling sports betting in these fields. Just like conventional sports, you can place bets on esports at different casinos online in the UK. Let's look at how the rivalry between esports and conventional sports is panning out in the UK.
Demographics
Esports and conventional sports are competing with each other for the same people. Studies in the UK show that it is mostly the millennials (both male and female) and the male elderly population that is most engaged in sports betting. As such, esports is trying to wrestle some of these onto its support base. Evidence suggests that esports' success is coming mostly in the millennials category, especially female millennials. The UK Gambling Commission states that 24 percent of millennials (25 to 34) are now into esports while only 8 percent of adults are involved in esports. Of the 24 percent (millennials), 42 percent of the bettors are female. The UK Gambling Commission concludes saying esports has attracted more females in its first three years than conventional sports did therefore by 2020, esports will have more female bettors than conventional sports.
Research has also shown that esports are likely to dominate not only the UK but globally in the next five years. The US and Asia already have a high number of people especially millennials involved in esports betting. Africa and South America on the other hand still lag behind mostly due to the fact that console gaming hasn't reached all corners. However, as more and more people get access to console gaming, expectations are that Africa and South America will see a rise in esports betting in comparison to conventional betting. There have been some major changes to change the status quo in Africa however with the continent's biggest satellite TV, DSTV introducing a 24 hour dedicated esports channel that has played a big part in introducing esports betting.
Market share
One thing that is certain is that esports have disrupted the market size of conventional sports. According to Newzoo, esports recorded a 400 percent increase in market share in the past two years, 2015 to 2017. Newzoo states that esports revenues in 2017 equalled that of the UEFA Champions League Final between Real Madrid and Juventus in the 2016/17 season. However, with high figures of new bettors switching to esports, Newzoo suggests esports will soon share the market size with conventional sports as soon as 2022.