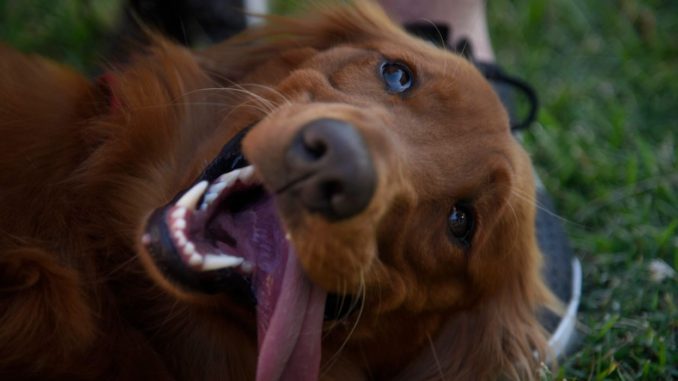 They are a man's best friend – and that's never going to be disputed.
However, when it comes to selling your home, your pets can sometimes be more of a hindrance than a help. Particularly if your potential buyers are not dog or cat owners, there's sometimes a lot less understanding about some of the 'quirks' that can be encountered.
Bearing this in mind, if you are poised to sell your home anytime soon and you own a dog, here are some hard and fast tips to make sure it doesn't get the better of your sale.
Focus on your windows
What's the first thing that a potential buyer sees as they step towards your property? It's the windows. They form a huge part of curb appeal, yet many pets can stamp their own authority on this part of the home.
What's the worst-case scenario? If your dog has scratched the window; you'll then have to disguise or repair the glazing in some shape or form.
What's the most common situation? It's a mixture of breath and paw prints, creating an unsightly stain on your glazing.
Suffice to say, make sure your windows are cleaned, both internally and externally, before any potential buyers arrive.
Stay on top of the odor
Next, it's the topic that a lot of pet owners try and avoid. While many of us get used to our dog's odor over the years, for everyone else it will always be a potent welcome as soon as they step through the door.
This is where you need to get creative. Plug-in air fresheners aren't for everyone, but they can do a very good short-term job and mask the odor.
Or, for those of you looking for a more natural solution, consider a brand like Avas Flowers. Avas Flowers have some of the most beautiful floral decorations around and suffice to say, they smell great. There's some more information on Avas Flowers on this page.
The dreaded hair-factor
Next, we're going to talk about another pet hate (pardon the pun). Granted, some dogs shed more than others but regardless, as a pet owner you will always have to contend with dropping hair.
Before you know it, it will be matted in your carpet and soft furnishings. This is where it is crucial to get cleaning equipment that is designed to deal with such problems; there are specialist pet vacuums that are exceptionally good at removing hair from surfaces.
You could also consider a lint roller on the morning of the viewing, just to remove any final hairs from your home.
Make your own assessment with viewings
Finally, let's talk about the viewing itself.
It's worth mentioning that some dogs are very well behaved and won't be a problem during viewings. Others, well, you know what happens.
Our advice is to exercise caution, but to always be cautious. Always assume that people viewing your property don't like pets; it's the safest way to avoid upsetting them. The last thing you want is for them to feel as though they are rushing through a viewing.
Remember, particularly in house sales, first impressions count more than you think.