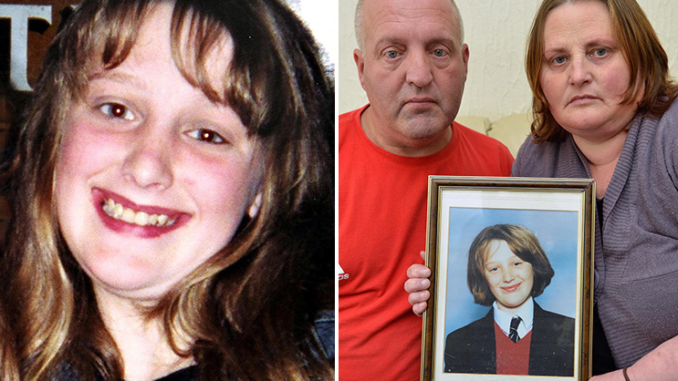 You've probably seen it shared on social media – the shocking tabloid headline of 14-year-old Charlene Downes, murdered and chopped up into kebab meat by foreign takeaway owners in Blackpool in 2003.
It's the perfect story to rile up those already riled up over Muslim grooming gangs, and angry groups such as the EDL have championed the narrative and offered support to the parents. But, as a Channel 5 documentary series is exploring this week, it never happened. And tonight in the final episode, the parents of Charlene are going to have their own behaviour called into question.
NEW: Chef who appeared alongside Gordon Ramsay now suspected in Charlene Downes case
Abused at the family home
Police files originally leaked to The Times newspaper in 2013 show that two years before she went missing 12-year-old Charlene was seen by a social worker at home taking money from a bed while wearing her nightie, with a man in his sixties buttoning his trousers.
There is also a statement from a 40-year-old family friend that he had paid her to perform a sex act on him, a report that a man on bail for sexual offences had stayed with the family at the time she disappeared and that at least 16 men with convictions for rape, assault and violence visited the family home.
When the police reopened the case in 2013 the parents refused to cooperate, preferring instead to hide behind the BNP and EDL campaigns against Muslims. Father Bob Downes told The Times that he did not realise, at the time, that any of the men he befriended were paedophiles.
He admitted one of them did "terrible things to kids" but said he seemed "a genuine guy". Meanwhile, mother Karen Downes described the adult found with her daughter as "a harmless old man".
This evidence is all the more pertinent considering it was brought to light by Andrew Norfolk, the first journalist to properly uncover the 'Asian grooming gang' problem.
This isn't to say Charlene wasn't the victim of a such a gang, but the abuse seems to have started at home and this is why she may have been so susceptible.
The Asian Grooming Gang
It's no surprise investigators had Iyad Albattikhi, owner of 'Funny Boyz' kebab shop and his business partner Mohammed Reveshi in their sights when they began their investigation. Police knew grooming was going on out of the seafront fast-food shops and there are many victims and witnesses to it. The pattern was of vulnerable and delinquent underage girls being plied with attention, free food, fags and alcohol, in exchange for sexual favours.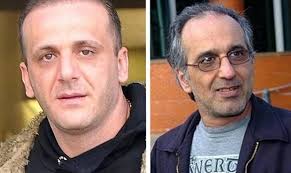 The two men fit the profile and have been accused of a spectrum of sex crimes, though they strenuously deny it and have never been convicted of such.
Albattikhi had a string of allegations against him. The first episode of the series says police even had video of him having sex with a young drunk, possibly drugged girl who had gone to the takeaway after being turned away from a nearby club, but they never pursued a rape case because she had been making 'gratification noises'. Instead the police wanted the victim to help in the murder enquiry.
Reveshi was a foster carer, something not particularly common for single middle-aged men, and there is video shown in the episode of him inappropriately hugging and kissing an underage girl in his back garden and referring to the 'beautiful legs' of two girls as they posed for his camera.
At one time he admitted two 9-year-old girls had 'accidentally turned on' porn in his living room while he was in the toilet. One young kebab-shop worker says she was groped on the job and in a flat he owned.
Did all this amount to murder? They were brought in and questioned but denied ever knowing Charlene. The evidence didn't convince the original jury and before a re-trial, serious errors were found in Lancashire Constabulary's covert-surveillance operation. Had the men been stitched-up because they probably were guilty of something at some point and were the easiest targets?
Stitched-up?
Key witness David Cassidy knew the pair because he installed arcade machines in fast food shops. He claimed to have overheard Albattikhi saying he'd had sex with Charlene, strangled her to death, and that she'd been sensationally disposed of in the kebabs.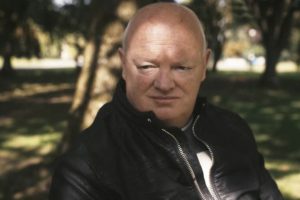 This was used to get the initial surveillance warrant which included bugging Reveshi's house and car with audio recording devices and tailing the two men. Cassidy was also used undercover to try and capture their admissions of guilt but all he got was a denial.
At this stage, the two men were already suspects and had been questioned, but of 2,500 hours of subsequent recordings, only a few minutes could be deemed incriminating by Det Sgt Jan Beasant. This included a reference to a 'burial place' by Reveshi and an admission 'I killed her' from Albattikhi.
At the 2007 trial, the transcripts were the only evidence the prosecution had that even linked the men to Charlene. Indeed, although close friends say she was a grooming victim, nobody has ever said it was these specific men doing said grooming.
The jury could not come to a verdict. Cassidy was shown to have a dishonest and criminal history and the defence argued he was a disgruntled business associate of the accused with an axe to grind.
Despite claims Charlene was raped and murdered by Albattikhi in Reveshi's house, investigators recovered no forensic evidence and the practicalities of serving her remains at the takeaway were never fully explained. This also clashed with supposed audio of Reveshi referring to a burial site.
The recordings themselves were such poor quality that much of the content was hard to decipher and sound experts and police could not agree with what was actually said.
Ultimately, before a re-trial could be held the CPS decided Sgt Beasant's transcripts were unsafe and the case was dropped. A disciplinary hearing found her guilty of misconduct and a review by the IPCC concluded the investigating team were guilty of 'a strategic and tactical failure in the management of the material'.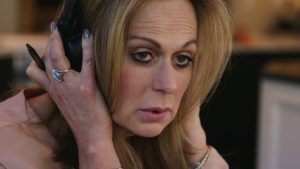 In episode 2 of the Channel 5 series Forensic audiologist Elizabeth McCelland listens to the tapes herself and says it was a case of confirmation bias from an investigating detective who should have passed the evidence to a third party for impartial transcribing.
She said of one incriminating passage: 'It's not burial place, I'm absolutely sure it's not. Burial is three syllables – there are no three syllables there.
'It's a classic case of cognitive priming, where because everybody has been told that it's what these words are, that is what they're hearing.'
In stark contrast to Beasant's transcription that Albattikhi said 'I Killed her, I Killed a girl', the expert believes he said the complete opposite: 'I killed no one, I killed no one'.
She says other references to killing were most likely 'cleaning'.
McCelland adds: 'The fact that DS Beasant had been one of the main officers on the case, collecting evidence, making arrests and conducting interviews meant that she could not possibly produce transcripts in which confirmation bias was not going to be a factor.'
Furthermore, an audio recording of a conversation between Cassidy and Albattikhi's brother Tarik has resurfaced, in which Tarik is heard denying that his brother was part of the killing and refusing to comment further. Investigators cannot account for why the tapes went missing.
In 2008 Albattikhi and Reveshi were acquitted and each received more than £230,000 in compensation.
Charlene remains missing, presumed dead.
The family aren't talking, unless it's to continue to point the finger at two innocent men with the support of the likes of Tommy Robinson.
Channel 5: The Murder of Charlene Downes
Watch on catch-up here.
It's not yet clear exactly how Channel 5 will handle the revelations about the parents, but the third and final episode airs tonight at 9pm, and judging from some of the hints so far, they aren't going to hold back.