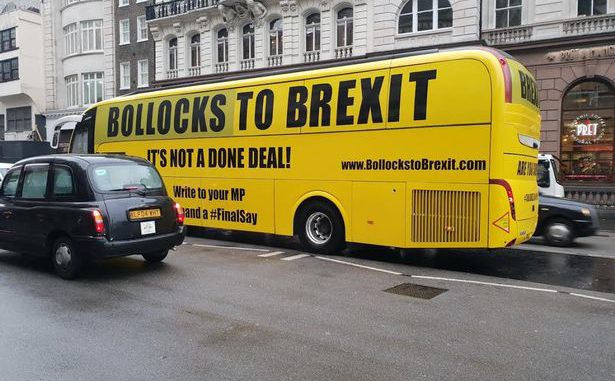 Lincoln residents calling for a 'People's Vote' on the EU were left out in the cold on Wednesday when the 'Bollocks to Brexit' bus campaign got stuck on the A47.
Activist Graham Hughes, who got off the bus in Durham after a run-in with counter-protestors, still managed to make it to the city by train and led a discussion at a local pub.
I spoke with passersby and Graham about the current Brexit landscape:
Lincoln voted to leave the EU by 56.9%, while Lincolnshire as a whole was one of the most Eurosceptic counties. Boston had the highest vote leave percentage of any town, at 75.6%.
Money to fund the bus and its tour comes from an online crowdfunding campaign that has raised nearly £20,000 from 887 supporters.