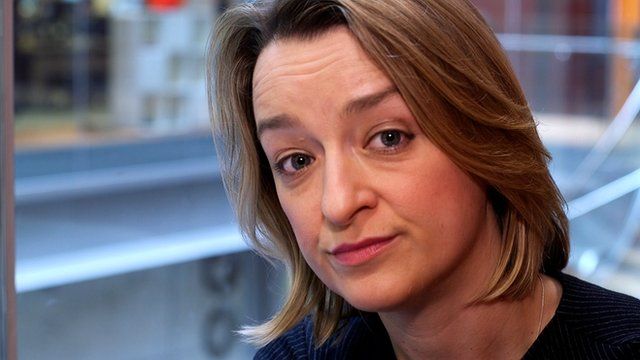 As an entity funded directly by British citizens, the BBC is mandated to be fair and impartial in its news and political coverage. However accusations of bias are as old as the 'public service' itself. Former BBC Trust Chairman Sir Michael Lyons described recent "attacks" by BBC journalists on Labour leader Jeremy Corbyn as "quite extraordinary," and he could "understand why people are worried" about impartiality.
Ironically the comments were made on BBC's own Radio 4 World at One programme. "I don't think I'm alone in feeling that the BBC has sought to hedge its bets as of late," he suggested.
But in keeping balance on the topic itself, the BBC's director general Tony Hall denied there was any bias at all. "That's not the journalism I know or the journalists in this organisation I know," he said. "I think the journalism of the BBC is impartial. We test all sides. The journalists in the BBC do a really hard job in the midst of controversy bringing a light and calm judgements to what's going on."
Kuenssberg Is Biased, The Public Are Sexist
Not everybody is convinced. One recent example that has been buzzing on social media was BBC political editor Laura Kuenssberg's coverage of the May 5, elections. She spent much of her time criticising Labour and even unearthed a document which revealed how "low Labour's expectations were and how they planned to spin it" – putting this to John McDonnell in a 'gotcha' moment.
It's not necessarily the fact that she did some investigative journalism that's the problem, but that the overall vibe was anti-Labour. Where was the equal amount of digging and criticism of the Conservatives?
After Twitter blew up with Tweets from the public and several celebrities, a petition was launched on the 38 Degrees campaign platform, calling for her job.
The narrative has now conveniently morphed from Kuenssberg's apparent bias, to the petition being a vehicle for sexism. 38 Degrees said the vitriol against the journalist got so bad that they decided to remove it completely, preferring to champion equality of the sexes over equality in the news.
"I am really concerned that a petition hosted on the 38 Degrees website has been hijacked, and used as a focal point for sexist and hateful abuse made towards Laura Kuenssberg on Twitter," said 38 Degrees executive director David Babbs in a statement. "That is totally unacceptable and, with the agreement of the petition starter, we've taken the petition down to prevent it being used in this way. There is no place in the 38 Degrees family for sexism or any form of discrimination or hate speech."
Quite why the organisation feels responsible for what individuals do is anyone's guess, but now a host of articles lambasting sexist social media users are appearing throughout the press. Such as this Talking about sexist abuse of Laura Kuenssberg isn't dodging the issue – it's the whole point, piece by Laura Bates.
Even David Cameron himself was called to respond to the "hate campaign" by Conservative MP Lucy Allan during prime minister's questions. He responded with the following:
"We must have a robust and lively democracy. But some of the things people say on Twitter, knowing that they are in some way anonymous, are frankly appalling and people should be ashamed of the sort of sexist bullying that often takes place."
Is the BBC biased? Yes! Could people be nicer to each other? Yes!
What a valuable lesson we have all learned.