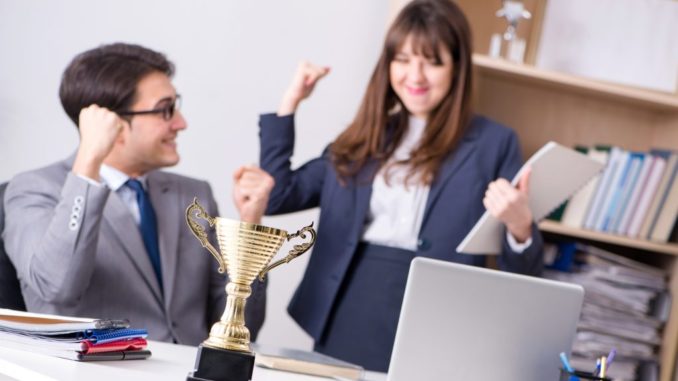 There are plenty of reasons why business owners should reward their staff every now and again. Doing so can create an engaged and motivated workforce, improve the office culture and minimise employee turnover. You can not only reward hard work and achievements via a structured reward system, but also birthdays, work anniversaries and holidays such as Christmas, Easter and the New Year. If you are looking for some ideas to help you show your appreciation for your staff, here are 6 great ways to both thank your staff for their commitment and hard work to date, and to motivate them for the coming years.
1) A handwritten message
It may seem simple, but you might be surprised just how much a handwritten note or letter from a manager or director can mean to an employee. It takes just minutes to write down exactly how much you appreciate their efforts and why you value them as an individual. It's a personal gesture which can make a huge difference in terms of loyalty and motivation. 
2) Plan a celebration
The most obvious type of company celebration is a party or a meal and drinks in a restaurant which often go down very well, but you might prefer an alternative event. For example, some companies organise family fun days or BBQs in the summer which enable employees and family members of all ages to attend. It will take some time to plan and will cost money, but your employees will see that you value their contribution enough to put in the effort. 
3) Corporate hospitality package
There are plenty of corporate hospitality events and packages out there which are perfect for rewarding staff who have gone above and beyond the call of duty or met certain targets. The key is to choose a package which suits the recipients. For example, a sports themed event such as a VIP Liverpool FC hospitality package could be ideal for some, while others may prefer a film festival or fashion event.
4) Book a team trip 
You might want to take the team away for a weekend or even longer to show your appreciation. This could be a countryside lodge with some activities thrown in which are not only fun, but have the added benefit of strengthening relationships within the team. This will thank your staff and go a long way to improving office culture for the future. 
5) Financial rewards
Money is not always effective as an incentive as doesn't inspire long term loyalty or engagement, but when used staff receive bonuses for hard work already completed, it shows them that you recognise and value their contribution. End of year bonuses are particularly effective as they come in very handy during the festive season.
6) Extra holiday
For many people, holiday is as valuable as money as it enables them to spend more time with their loved ones, relax or pursue their personal interests and hobbies. This improves the work/life balance and, when awarded in return for their hard work and/or years of service, can greatly improve staff loyalty.