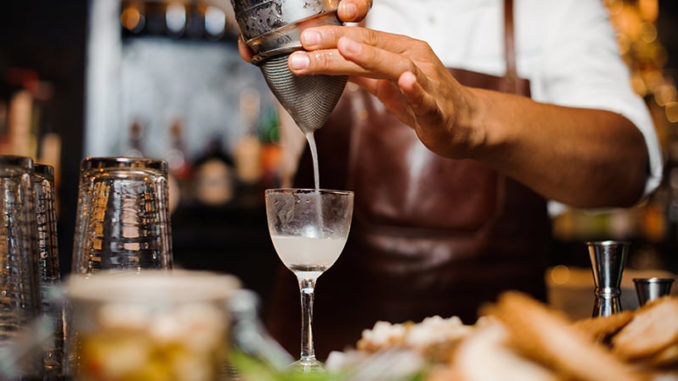 Are you struggling to memorize hundreds of so-called essentials cocktails? Have you ever thought whether they are really essentials or not? You don't have to.
We are here to make your process easier. You really don't need to memorize hundreds of cocktails recipes to become a professional bartender. You need to be aware of those recipes that really matters.
In a nutshell, you should know about those recipes which are popular in your bar. Yet, we have come up with some popular and essentials cocktail recipes that every bartender should know. So, without further ado, let's proceed with 5 essentials cocktails every bartender should know.
Essentials Cocktails Every Bartender Should Know:-
1. Black Russian:-
Black Russian is a very popular cocktail, no matter wherever it is. A professional bartender, Gustave Tops created this drink in the late 1940s at the Hotel Metropole.
It is quite easy to make as two-part combining vodka and Kahlua, and a coffee liqueur. 
Ingredients:-
2 ounces vodka.

1 ounce Kahlua.
Steps:-
Fill an old-fashioned glass with ice.

Add 1-ounce Kahlua and 2 ounces vodka.

Mix it and garnish with a cherry on top.
Now, enjoy your drink because Black Russian drink is prepared.
2. Daiquiri:-
This is more a seasonal cocktail because it's more popular in the summertime. Once you drink it, you will fall in love with it because of its deliciousness. Here are the steps to make it.
Ingredients:-
4 oz light rum.

2 oz fresh lime juice.

1/2 c simple syrup (strawberries)
Steps:-
Add rum, fresh lime juice, and frozen strawberries in a blender.

Pour into glasses and garnish with lime slices.
3. Aperol Spritz:-
Most of the cocktails mentioned here are quite old and Aperol Spritz isn't an exception. But, recently it started gaining more popularity and people from all over the world love this drink.
Ingredients:-
2 ounces Aperol.

3 ounces prosecco.

1-ounce club soda.

Garnish with an orange slice.
Steps:-
Take a glass with ice and fill prosecco, Aperol, and club soda in it.

Garnish with an orange slice.
Champagne Cocktail:-
The champagne cocktail is easy to make and it's very popular since the 1800s. Though there are various types of Champagne cocktails, we will learn the classic way.
Ingredients:- 
1 Sugar cube.

Champagne.

Angostura bitters.

For garnish, lemon or orange twist.
Steps:-
Soak the sugar cube in Angostura bitters.

Now, drop into a champagne flute.

Garnish with lemon or orange twist.
5. Irish coffee:-
This recipe, Irish coffee was created in the early 1940s in Ireland by Joe Sheridan. This recipe isn't as easy as above mentioned recipe, yet not difficult to make it.
Ingredients:-
4 ounces of coffee.

1 ½ ounce Irish whiskey.

1-ounce heavy cream.

1 to 2 teaspoons brown sugar.
Steps:-
Pour the brown sugar into a warm Irish coffee glass.

Now, add coffee and Irish whiskey.

Mix it.

Pour the heavy cream slowly and enjoy.
Final Talk:-
When people will search "bartender for hire" to hire a professional bartender for their event, they will look for a person who at least has the skill to make these essential cocktails.
As we already told you that you don't need to be a master of all but become a master of these important cocktails. Know, study, practice, repeat. This is how you can become a professional bartender.