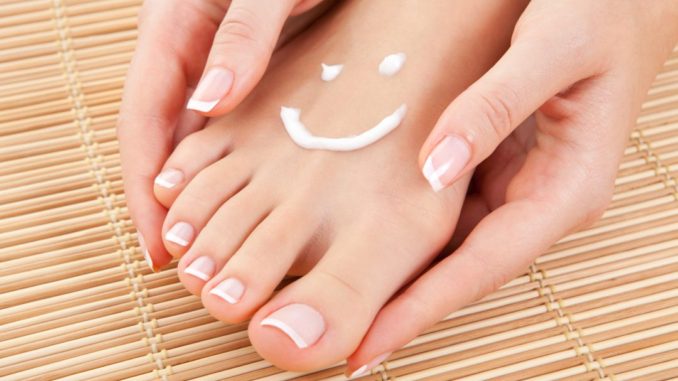 Your feet are a crucial part of your body, but unfortunately, they are the last to get attention. They get attention only when they start to hurt real bad. Your feet consist of 26 bones and a complex muscle structure. 
The importance of your feet is undeniable and explicit because it effortlessly carries the weight of your entire body, allowing you to perform all the actions and manage balance. 
If you don't take care of your feet, you'll face issues like fractured skin, foot smell, fallen arches, ingrown nails, crowns, harmed bones, and fungal infections. In order to avoid such situations, it is essential to look after your feet. Achieving foot comfort should be prioritized as it helps you avoid severe muscle damage and pains. 
Here are the ways in which you can attain foot comfort and also maximize comfort. 
1- A No-Brainer, Wear Comfortable Padders Shoes
As the name suggests, Padders shoes offer a cushioned insole that provides maximum comfort and supports your feet and the body's overall weight. Padders shoes are quite a popular form of shoes for those who have any persisting pain in the ankle, back, calves, or hamstrings. Elderly people love padder's shoes because they offer maximum grip, allowing them to walk and manage balance effortlessly. If you are someone who has to stand for long hours, then you must go for Padders shoes. They come with a removable in-sole extra width, various sizing options, and uppers that accommodate forefoot problems. 
2- Walk Your Way to Comfort 
Walking is one of the best exercises to achieve foot comfort and keep your foot healthy. In order to activate the muscle mass in your foot, walking is the mere option. You don't need to take a really long stroll; maybe a 20-30 mins slow walk amidst nature will serve the purpose and keep your entire body healthy. 
3- Moisturize and Massage Your Foot Regularly 
Moisturizing your feet with an excellent and soothing moisturizer will keep your foot skin soft and safe from cracks and dryness. If you live in a cold and windy place, your feet will tend to dry badly, and in order to take care of it, you have to regularly moisturize the foot skin. Massaging your feet with the moisturizer will help increase the blood flow to your feet and promote ease of walking, and will soothe any kind of pain. Applying a few pressure points and massaging your feet will show magnificent results. 
4- As Cliche As It Sounds, Wear Socks 
After moisturizing and massaging your feet, in order to keep the moisture intact and avoid external weather extremities from harming your feet, it is important to wear socks. The socks can be of many types, cotton, woolen, polyester, etc., so you can decide which ones you like and which make you the most comfortable. It is essential to try your socks with your pair of shoes to ensure proper gripping and ease in maintaining balance. 
5- Soak Your Feet in The Warm Bliss
After a long, tiring day at work, soak your feet in warm water for at least 30 minutes. Once you have tried this trick, you will know what magic it brings to your feet. Soaking your feet in warm water with a pinch of salt has scientifically proven benefits in improving blood circulation and releasing stress from the tired feet muscle. Do you know what the cherry is on the cake? It is a DIY pedicure technique if you add essential oils or bath soap to your warm water. 
Conclusion
All the ways mentioned above in the article will help you achieve maximum foot comfort. However, if you are still experiencing discomfort or pain in your foot, legs, calves, or hamstring muscles, you must see a doctor because it may be something that needs medical attention. 
Happy Feeting!