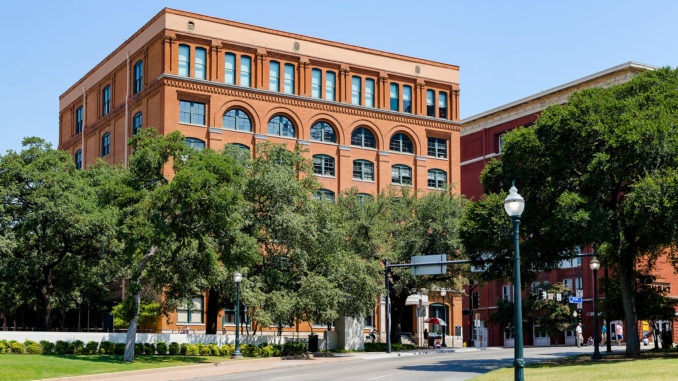 When you've got a penchant for experiences that are a little out of the ordinary, a traditional package holiday is unlikely to float your boat sufficiently.
But if you're located in the south East of England and want to organise an exciting holiday where you investigate some of the world's most magical and mystical sites firsthand, Britain's busiest airport is a brilliant launchpad.
So without further ado, here are four mysterious sites to fly to from Heathrow.
1. Dealey Plaza, Dallas
President John F Kennedy was assassinated on 22nd November 1963 and the shockwaves were felt around the world – with subsequent conspiracy theories about the evil deed which haven't been completely discounted all these years later.
Hop on a flight from Heathrow to Dallas and visit the Sixth Floor Museum at Dealey Plaza for a fascinating exhibition about the events of that fateful day. Afterwards, you can stroll across to the infamous Grassy Knoll, where you might pick up the latest insider info from locals. 
2. Bermuda Triangle
For generations, the Bermuda Triangle has spawned some of the world's weirdest nautical and aviation mysteries – with many craft and their crews disappearing without a trace.
You can fly from Heathrow to Bermuda in around 12 hours via JFK and soak up some Caribbean sun before you take a Bermuda Triangle Twilight Cruise. You'll sip rum punch while your captain regales you with the areas most spin-chilling tales – book it on viator.com.
3. Area 51, Nevada
If you're a fan of TV shows like The X-Files or movies like ET and Close Encounters of the Third Kind, you'll no doubt be familiar with Area 51 in Nevada, site of the US Government's legendary military base where (allegedly) everything from flying saucers to real life aliens can be found.
Hop on a flight from Heathrow to Vegas and you can investigate further for yourself. After a quick spin at the roulette table, take a top secret Area 51 tour with Adventure Tours and you might spot those enigmatic little green men hiding amongst the sand dunes. 
4. Ark of the Covenant, Ethiopia
According to legend, the actual Ark of the Covenant is held in the Church of Our Lady Mary of Zion in Aksum, Ethiopia, where it's been guarded by virgin monks for nigh-on 3000 years. 
You can fly to Axum via Addis Ababa from Heathrow in around 18 hours, but if you see the famous Biblical artefact, it'll be worth the wait. However, should the monks refuse to let you have a peek, head to Lalibela instead to see jaw-dropping churches hewn from solid rock. 
Heathrow Airport Tips
If you're booking any flight from Heathrow, it's worth scouring comparison sites Skyscanner and Kayak to find the cheapest flights.
And if you're headed there in your own car, find Heathrow airport parking at Looking4.com – book ahead for early bird bargains and take off feeling calm and confident.
That's our list! Share your own Heathrow mystery holiday tips in the comments section.