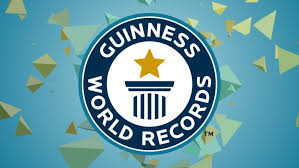 When you think about it, there are numerous ways to enjoy your free time at home. You can bond with your family. Or you could read a book, watch Netflix shows or play the latest video games.
And if you are a competitive person, you could attempt up to twenty Guinness World Book Records from home. You don't need a lot of space or money to buy the necessary items to break some of these records. Or if you like gaming, you should also see what kinds of gaming records can you break in 2020.
Against that backdrop, here are the records and what it will takes to break each of them.
#1: Most Socks Put on in One Minute—52
Gather all the socks in your house and set up your web camera—you have a serious record to break here. You only need to put on 53 socks in one leg within 60 seconds to break the current record.
But to be sure you can break this record, do a mock attempt with all the socks in your house. If you can hardly put on ten socks after one minute, this record is probably not meant for you. 
To be precise, Pavol Durdik from Slovakia, holds the record having set it in 2017. Before him, Italian Silvio Sabba had the record at 45 socks. Sabba holds over 200 Guinness World Records, some we'll highlight below.
#2: Tallest Toilet Paper Tower in 30 Seconds—28 Rolls
Meet Silvio Sabba once more. The Italian set this record in October 2013 and no one has been able to break it since then. Do you think you can challenge him for the record? You just need three ten-packs in your house.
There's one more hurdle. You can only mount one roll at a time. However, you can sit or squat to get close to your rolls. That said, you also have to stand straight to display your tower once you've made it.
#3: Most CDs Balanced on One Finger—247
Do you still have stacks of CDs you no longer use? There lies your chance to break one of Silvio Sabba's many world records. The rules are simple. Find 248 CDs and figure out how to make them balance on one of your fingers.
You can pile one CD after another or place them in bulk. Whatever you do, don't break the discs as it would disqualify you from the record attempt. Again, you need a great deal of arm strength to balance that many discs on a finger.
#4: Largest Online Jackpot Payout—£17.3 Million
This is hands down the best record you can break from home. But it's also one of the most challenging records. For starters, online slots are games of pure chance. That means there's little you can do to increase your odds of winning.
  That said, the rules are straightforward. Join an online casino. You can pick one from this huge list of casinos. Then you need to play progressive jackpot games, particularly those known for their high payout rates.
If you prefer to play at land-based casinos, you need more luck. The largest jackpot win at a brick and mortar casino is $39.7 million at the Excalibur casino in 2003. You can attempt the record at these casinos in Toronto, https://gambla.com/ca/casinos-toronto/. And better yet, any amount you win is tax-free.
#5: Fastest Time to Arrange a Set of Chess—31.55 Seconds
If you have a kid who loves chess, you can let him or her try this record. The present Guinness World holder is a 16-year-old from the US. He broke the previous record of 46.62 seconds August last year by more than 15 seconds. 
The teenager, Nakul Ramaswamy, isn't any ordinary teen, though. He's a talented chess player and a member of the US Chess Federation. What's more, breaking the record was an attempt to do something more challenging.
#6: Most T-Shirts won at Once—260
Ted Hasting, who owns this record, did it for a noble course: to help build a school playground in Ontario, Canada. However, he's fine with anyone breaking his record for whatever reasons.
On the flip side, the Guinness World Record Organization allows you to use T-shirts of all sizes. The only rule is that you have to break the record on your own. That means you can't ask for help to put on your 200th t-shirt after your arms get heavy.
#7: Most Eggs Cracked with One Hand in 60 Seconds—32
This record comes with a caveat. You might have to waste an awful amount of eggs before you get everything right. That said, you can find a way to salvage eggs you break badly so that you still eat them with your family.
For clarity, the Guinness World Record requires that you use one hand and don't drop shells of the eggs to your container. Considering you also must use one hand, there's a need for some practice.
#8: Most Sticky notes on your Body—674
We'll admit—this is not the most fun record to break. But it's better than dealing with a mess of broken eggs. What's more, you can use two hands do it as long as you break Tetsuro Degawa's record of 274 notes within five minutes.
#9: Fastest Time to Type A-Z on an iPad—3.14 Seconds
Are you the fastest typist at your workplace? No, we don't mean typing on a physical keyboard. Get out your keyboard and find out how fast you can key-in letters A-Z. If you can do it in less than 3.14 seconds, apply for the official Guinness World Record competition online.
#10: Most Jam Doughnuts in a Minute—Three
It sounds easy, sweet and fun, right? Here are the rules. You must not lick your lips while eating. Patrick Bertoletti set a Guinness Record by eating three jam doughnuts in 2012. But since then, no one has been able to break his record. The American also holds a few more records related to eating doughnuts, some you could also attempt from home.