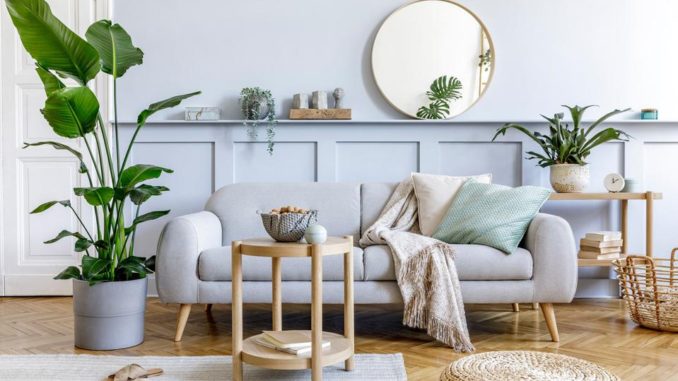 Home decor is always an exciting matter. You may show your creativity. You may give your space a crafty makeover within a pocket-friendly no matter whether you like a modern or a rustic look. If you are planning to do a makeover on your home this article will be very much helpful for you. We are going to discuss the seven most simple ideas for home decoration. Amongst them, metal wall decoration is the most popular one. So let's come to the main point without further ado. 
Seven simple ideas for home decoration 
There are a lot of ideas for home decoration. We are going to discuss the top seven in the following: 
Set up a cozy reading spot 
If you do not have a reading nook in your house or do not have enough space so you can set up a reading spot you may create a cozy reading spot in your formal living room. You have to choose the furniture in a way that will be both sophisticated and homey. They will be perfect for your entertainment as well as for spending quality time alone. 
Hang one mirror in every room 
Mirrors help to make the space look brighter as they spread the light all across the room. But if you place a mirror in the wrong spot it will be the worst thing. You have to put mirrors on walls perpendicular to windows, not directly across from them. If you hang a mirror directly opposite a window it will bounce the light right back out the window. 
Hang and scale artwork on the wall 
If you hang an artwork too high on the wall it will not enhance the look of your space. You should hand a picture in a way so that the middle of the picture remains at eye level. You have to average the heights thinking of the tall as well as small people. If you have a large wall you have to choose one oversize piece or group smaller pieces gallery-style. If you are choosing smaller pieces you have to keep in mind that you should not space the pictures too far from one another. You have to place them within 2-4 inches to give them a perfect look. 
Anchor Rugs Under Furniture Feet 
You have to anchor rugs in a living room in a way that all four legs of the sofa and chairs in a furniture grouping should fit on it. This is the basic rule of an area rug. The rugs will define your sitting area. Even living rooms with less than large portions usually need an 8-by-10-foot or a 9-by-12-foot rug to appropriately fit a seating area. If you go too small with the rug size and everything will look out of scale. 
You may go for metal wall decoration. You may choose metal wall pieces and hang them on the walls of your home to give it a sophisticated and elegant look. A beautifully designed metal wall piece will give a statement to your home so that you can have a rich as well as classy feel. 
Put some plants into your home 
The simplest and easiest way to enhance the look of your home is to put some plants into the home. It is the most affordable way to add aesthetics to the home. You may decorate your home with hanging plants, big indoor plants, faux plants, plant frames, or succulents.
The lighting in the house plays an important role to change the entire look of the house. You have to make sure that there is a lot of natural light coming in throughout the day. If you want to make it a cozy environment in the evening, all you have to do is to add lamps, fairy lights, or candles. You may follow this home decor idea for your bedroom to add a romantic feel. 
Conclusion 
You have got a clear idea about how you can decorate your home to make some changes. Home is our dream place. We get the ultimate happiness here. That is why it must be perfect. If you are looking for some home decoration ideas you may go through this article once.