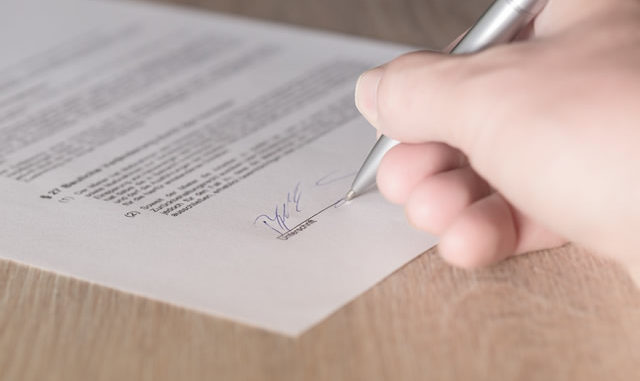 A deed poll is an official document required essentially for the purpose of changing your name. It is provided by various UK government approved organizations and can easily be applied for online.
Reasons for changing a name
There are multiple reasons why people decide to change their names. The most common reason is, wanting to change over to a partner's name after marriage. Some people may also feel like the name chosen by their parents is too outdated, especially if it has the ring of the last century to it – something like 'Percival'. Some may feel a change of name may help them blend in easily with the names of their peers and some may feel the need to stand out more by picking a name that makes them more unique or popular. Adjusting to a new culture or religion may also be a reason for a change in name. So if you feel the hankering urge to change your current name for any good reason there's great news awaiting you. You can! All you need is a deed poll.
What is a deed pool?
A change of name is a legal process and a deed poll serves as a catalyst to bring about this change. It goes without saying that you will need to change your name on all your official documents subsequently. For example, it will need to change on your passport, driving license, bank statements, work pay slips and of course, your birth certificate. A deed poll is the official document required to make all the changes on your personal documents at the concerned government offices. 
You can also begin using your new name once you receive your deed poll by informing your family, friends and colleagues to start calling you by your new name. A deed poll is the evidence you need to prove that the usage of your new name has commenced, your old name has stopped being used and it also mentions the date you began using your new name. Keep in mind that there is no government office that will provide you with a deed poll. You will have to apply for one on your own.
Deciding On When You Really Need To Apply For a Deed Poll
Times when you don't need to apply for a deed poll:
If you've been married legally within the UK, your marriage certificate will reflect the change automatically.

If you want to drop your middle name when applying for a passport. Simply omit your middle name on the application.

If your divorce has been legally finalized in the UK
Times when you need to apply for a deed poll:
If your divorce has not yet been finalized and you want to begin using a new name.

If you've misplaced your marriage certificate and want to revert back to your previous name or change your name.

If your marriage certificate is in a language other than English and you do not want to go through the tedious process of having it translated.

If you've changed your gender and need to change to a new name.

If you've changed your religion and consequently want a name that reflects your new religion.
Restrictions on changing a name
Changing your name can be a difficult decision to make. Some find the prospect daunting while others may be thrilled at the prospect of it. Some may get too excited or creative while inventing a name of choice. Whatever the situation, here are a few guidelines to keep in mind as you make this decision.
An application for a new name will be rejected if the chosen name is vulgar, offensive or contains profanity of any kind.

If the intention for change in name is fraudulent in nature.

If criminal activities are involved in the change of name.

If the new name reflects a racial slur of any nature.

If the new name contains numbers, punctuation or symbols recognized and unrecognized.

If the new name contains letters from other languages and is not Latin characters.

British titles like Mr. Mrs. Miss Ms and Mx are only accepted.
Accepted age for a deed poll application
You or your legal guardians can apply for a deed poll after the age of 16. Keep in mind that your guardians can appeal to the court to stop you from changing your name under special circumstances until you reach the age of 18
Informing the necessary authorities and organizations about your deed poll
Your new name must reflect on your passport or you will be refused eligibility to travel. Changing your name on your passport must be completed via application at HM passport office.

If you own properties in the UK, an update would have to be made at the HM land registry.

Contact the DVLA for a change in name on your driving license. Please keep in mind that you will not be allowed to drive if this change is not reflected at the DVLA office.

In order to avail of benefits and comply with paying the necessary taxes the local council must be informed of a change in name.

The department of work and pensions need to be informed of the change in your name.

HM Customs and Revenue need to be informed for tax matters.

Your employer must be updated about your change in name to keep in line with procedures and maintain the necessary records.

Credit card providers and local or international bank accounts should be informed so that transactions may be processed smoothly.

Your pension providers and retirement accounts need to be informed of a change in name in order to avoid complications later.

Your mortgage company records should reflect a change of name.
Now that you are armed with the knowledge of why, when and how you should apply for a deed poll in the UK, you can go ahead with planning that exciting new name you've chosen for yourself.
Remember that there is no official deed poll office in the UK. You may either choose to go to a solicitor to have a deed poll drawn up and prepared for you or you can alternatively use various UK government deed poll agencies to apply for it at the click of a few buttons online.