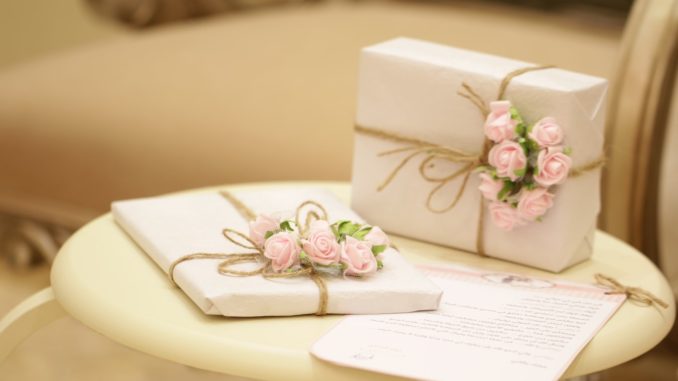 There's something special about presents and it's not necessarily related to the fact that you usually give or receive them on special occasions. There's no need to wait for a certain event to give a present and sometimes the best gifts come unexpectedly. They are a way to convey what words sometimes can't express and show our loved ones how much they mean to us.
There's nothing quite like the feeling you get before opening a present. No matter how old you are, you instantly turn into a giddy child again, eager to discover what's inside. A beautifully wrapped gift makes the joy and anticipation of finding out what you're going to receive grow even more.
Choosing a present for someone can be tricky sometimes, but most people will appreciate the effort and interest you put into it. You can show how much you care not only by choosing a meaningful gift, but also by how you present it. A carefully wrapped gift will instantly tell the person who receives it that you've put much thought and consideration into creating something special for them.
Some people make an art out of wrapping presents and the packaging becomes a gift in itself. It may seem like you need a special talent for it, but the truth is all you need is a bit of creativity and the desire to make someone happy. With a few tricks and a little patience, you can create the most beautifully wrapped presents for every occasion. Here are some ideas to get you started:
Classic patterns
If you're a rookie when it comes to wrapping presents, it's better to begin with something safe. You can never go wrong with a classic wrapping paper design. Stripes are one of the most used patterns out there and they'll probably never go out of style. They're simple and elegant and there's a variety of color schemes you can choose from. You can arrange the wrapping paper so that the stripes are in a diagonal angle to make it look a bit more sophisticated and there's nothing more you need to do, except maybe put a name tag to make sure it reaches the right person. If you're going for something more girlish, the classic polka dots are a great option to make a present look pretty in an effortless way. 
Beautiful bows
You can maintain the classical look of a presents and add a bit more oomph in the same time by putting a beautiful bow on it. Using bows for presents is probably one of the oldest tricks in the book, probably because they make everything look so much more festive. You can use any type of fabric ribbon to create a bow, depending on how elaborate you want your present to be. Precious materials like velvet or satin ribbons add a stylish touch to it and they are especially suited for Christmas present wrapping. Just keep in mind that if you want the bow to be the main focus of the packaging, you should keep the wrapping paper simple and in a neutral color. 
Fabric instead of wrapping paper
If you want to leave the traditional route behind and take a more modern approach to gift wrapping, then you can start by trading the good old wrapping paper for actual fabric. This idea has become increasingly popular in the past years, creating a true present wrapping trend. People seem to love it and for good reason. There's a variety of patterned fabrics you can choose from that will add color and texture to any present. Besides being a pretty alternative to the usual wrapping paper, fabric doesn't get torn when opening a present, so it can be reused or repurposed in the future. That's what we call beauty and brains.
Photo wrapping paper
Since we've started with the unconventional wrapping methods, another interesting idea is to use photo wrapping paper. It's not only an imaginative wrapping design, but also a good way to transform a gift packaging into a precious memory. You can create a collage of photos and print it on a paper sheet, evoking meaningful moments for the person you'll give the gift to. No matter what's inside the box, the wrapping alone will surely make it an unforgettable present.
Unique details 
Details do make the difference, no matter how small they are. This is especially true when it comes to gift wrapping, where a little decoration can have an interesting effect. There are countless ways to add character to a present and make it more aesthetically pleasant. For Christmas gift wrapping you can tie a Christmas decoration on the packaging or you can put a sprig of pine underneath the ribbon to give it a festive vibe. Greenery in general can be used as a beautiful decoration that will add a whimsical feel to a packaging.  
Interesting name tags
Although it's not always necessary to put a name tag on a present, it's definitely more fun to use one, even if it's jut for the sake of adding one more cute detail. Besides being an interesting touch, a name tag can also make the person receiving the gift feel a bit more special. Writing a name on a piece of paper can look pretty, if you're good at calligraphy, but you can make it look nicer by cutting the piece of paper in an interesting shape. If you want to be truly original, you can replace paper with something quirky like seashells, leaves, pinecones or anything you find interesting.
Flowers instead of bows 
Bows can look lovely, but they're not for everyone. If you don't know what to use instead, there's a simple answer for it: flowers. You can use a beautiful fresh flower as a centerpiece for the present or you can make charming little wreaths from dried flowers and plants. They're perfect for adding a feminine accent and a cheerful air and can also be a beautiful fragrant detail.