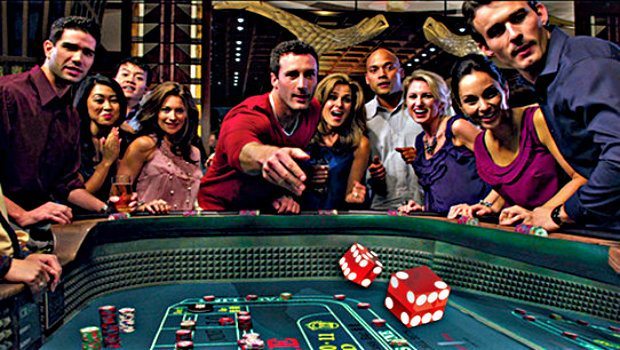 Two craps players and two dealers of the popular casino game have been indicted on charges of cheating $1 million out of the Bellagio resort in Las Vegas, over a time period that spanned between 2012 and 2014. The group of four friends are accused of running a scam that saw the dealers pay out on fake winning bets.
Source: http://www.heraldnet.com/article/20151001/NEWS02/151009908
Craps dealers James Cooper Jr. and Mark Branco were immediately fired from the luxury hotel and casino on the Vegas strip, after a fellow dealer spotted what was going on and informed management. Evidence was then gathered and the duo were originally arrested in July 2014. Joining them are Jeffrey Martin and Anthony Granito who played the lucky winners, but who had in fact not won anything at all.
Check out "The Biggest Casino Cheaters in History" as ranked by: Ranker.com
The foursome were indicted on 60 counts earlier this month after a grand jury evaluated the evidence of the case. It has also been revealed that Cooper has been cooperating with the investigation, which may suggest he will face a lesser sentence should he be convicted. On paper they all face decades in prison for cheating at gambling and theft, which are both felonies.
Officials say that although cheating is common in Vegas, it's very rare for the culprits to be successful for such a long period of time. The amount of money that is alleged to have been syphoned off will be a determining factor in potential sentencing.
There's no longer need to go to a casino. You can use your mobile device at: Luckyadmiral.com
Although investigators had the testimony of fellow Bellagio employees it took considerable time to go through CCTV footage and financial statements to verify the claims.
A Vegas security expert claims the fraudulent bets relied on the crowded atmosphere of the table. With so much going on the corrupt dealers can hide the bet and pay it out when it actually comes up. Another element may have been for the fake players to place unclear bets at the last second that the dealer pretends are a winner. In some cases it's believed the players were even making wagers after the outcome was known and the dealers simply paid them regardless – known as past posting.
Related: