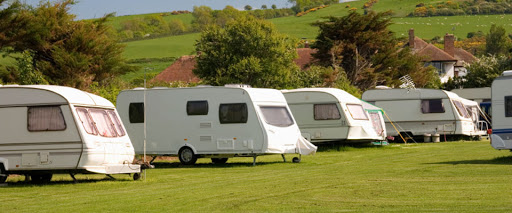 Caravans can be wonderful additions to any household. Or they can sit and rot on your driveway, unused for years. Choosing the right caravan makes all the difference. It needs to suit you, fit you, and be affordable to you. There is a lot to think about when it comes to buying your first caravan, so use this guide to go through all the key points and walk away with your very own motorhome: 
What You Need to Be Eligible for Caravan Finance 
Caravan financing is much different than funding for a car. As it's a trailer that you tow with your vehicle the price is lower, you often don't need a deposit to secure your caravan loan, and financing rates are going to look much different. To help you understand better what rates and monthly repayments you could be looking at, you can use a free tool by visiting https://www.autofinanceonline.co.uk/caravan-finance/. 
It's a good idea to work out what your budget is and what loan amount you can qualify for and pay back comfortably before you start to look at caravans. This way, you can start with what's in your budget and find a great summer home away from home. 
Saving the Deposit 
A deposit is always a good idea to help you secure a great interest rate on your loan, so try to save up as much as you can beforehand. Even if you don't use all of your savings for the deposit, this money can still go towards upgrades or fixes, allowing you to secure a better caravan at a greater price. 
Building Your Credit 
Check your credit score before applying for a loan and if it could be better work on improving it before you invest in a caravan. There are credit-building loans, or just your own credit card, that you can use to build credit. You just need to set up reminders or automated payments to get yourself back up into the black. 
New or Used 
New caravans have the latest features, are guaranteed to be in full working order, and more often than not come with a warranty. Used caravans, on the other hand, can be much more affordable, and put your dream of owning a caravan close enough to taste. It depends on what you need but do explore your options fully before choosing your caravan. 
Negotiating the Price Down 
When you have found the perfect caravan for you and your family – one that suits you and fits your budget – be prepared to negotiate. You may be able to bring the price down or have added features included free-of-charge. There are many negotiating tips you can use to help you bring the price down and make it even more affordable.
Buying your first caravan can feel like a big step, but it is far easier than buying a car or a home. Follow the same rules that you would if you were buying a new vehicle and be patient. Finding and securing a great deal takes time and is completely worth it.