Don't say 'bomb' when you mean explosives
The Independent Press Standards Organisation (IPSO) recently ordered the Huddersfield Daily Examiner to publish an apology and correction for saying a man had been convicted for making "bombs of the type used in 7/7 attacks," when he'd only made an explosive substance – not a working bomb.
Hold The Front Page reports:
David Taylor, a retired chemical analyst, pleaded guilty to two counts of making explosive substances. But he went to IPSO after the Examiner ran with the headline "Boffin, 71, made bombs for hobby" and reported he had made "an explosive of the type used in the 7/7 bombings".

Despite the Examiner arguing the explosives in question were described as major components of a bomb, IPSO sided with Taylor on the matter.

Taylor complained under Clause 1 (Accuracy) of the Editors' Code of Practice, claiming it was misleading to state that he made "bombs of the type used in [the] 7/7 bombings" because those attacks involved several kilograms of explosives, and he had prepared only five grams of explosives.

He said it was accepted by the police and court that there was no "bomb-making" and that his interest was purely in chemistry and firework-making, with the explosives being described in police evidence as "prepared pyrotechnics".
This is interesting for several reasons, not least because it's a reminder that the mainstream press does have some standards, albeit standards only some volunteer to uphold and often only after a complaint has been made.
Taylor was convicted of creating the substance HMTD, which is partly relevant to 7/7. I say partly because only small amounts of it were said to have been found at the alleged 'bomb factory' in 2005. The main bulk of the 7/7 bombs was allegedly a crude mix of peroxide and black pepper, which was found in buckets in a bath at the 'factory'.
However, nothing recovered from the blast sites in London revealed exactly what the bombs ultimately consisted of. It could have been HMTD and/or the bucket sludge, or it could have been some other high or military-grade explosive, as experts assumed at the time.
Thus, even the premise that anyone could make "bombs of the type used in [the] 7/7 bombings," is wrong because we don't really know what type of bombs were used.
It's also ironic that this was an accuracy complaint when we consider so many mainstream news reports have claimed the 7/7 bombs were made from TATP – a similar yet different substance to HMTD.
It just goes to show how deep the myths of 7/7 go.
Al-Qaeda double agent story resurfaces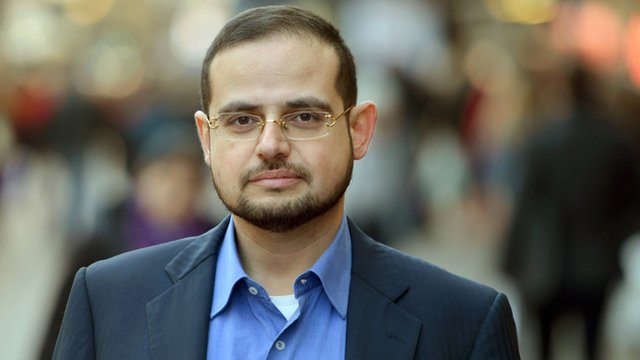 Meanwhile, the story of an Al-Qaeda double agent who worked for MI6 when 7/7 occurred, has re-emerged following the publishing of his memoir. Bahraini, Aimen Dean (his fake post-spying name) was allegedly turned after the 1998 United States embassy bombings in East Africa, which is when the mainstream Al-Qaeda narrative was born.
He'd previously been waging jihad in Bosnia, a fight his MI6 handlers had backed.
One of Dean's roles after arriving in Britain was to inform on the infamous Finsbury Park Mosque, which in the early 2000s was so full of intelligence assets that even the hook-handed leader of the mosque itself, Abu Hamza, was outed as an informant. This "friendly relationship with MI5 and Scotland Yard's intelligence wing, the Special Branch," was covered by Daniel McGrory and Sean O'Neill in The Suicide Factory.
The string of dud plots linked back to Hamza's flock seems to be more theatre whipped-up by these informants than legitimate threats that had been foiled.
Furthermore, Dean claims to have passed on details to his handlers about the dubious 2003 'Wood Green ricin plot,' which was in-part used as justification by Colin Powell for the invasion of Iraq – a conflict Dean himself claims to have nearly quit over.
The Times article reads: "He passed on everything he heard, including details of a plot by a group of jihadists from the Midlands. Calling him 'bruva', they had tried to enlist his help to smear poisonous cream on door handles of luxury cars to punish the 'f**king rich pricks.'"
Yet, as detailed by Lawrence Archer, the jury foreman at the trial of these alleged plotters, in his book Ricin!: The Inside Story of the Terror Plot that Never Was, the case was dressed up into something it clearly wasn't.
No ricin was ever found, the alleged planned delivery method of the poison (on handles) couldn't have killed anyone, and there was no link between ringleader Kamel Bourgass and Al-Qaeda or Iraq – the recipe was from a nutty American survivalist.
Ultimately, whatever this informant claims to have known about the plot wasn't important enough for him to be called as a witness. But, it makes a nice story that has clearly been published with support from the security state.
As with many double agent tales, it's impossible to separate the facts from the fiction. Aimen Dean's book: Nine Lives: My Time As MI6's Top Spy Inside al-Qaeda, went on sale this month.