The Story of CHRIS: Critique of A Paedophile Name and Shame Website
|
Child abuse is and always will be one of the worst possible crimes that can be committed. It causes universal outrage and the very thought that abuse could be going on in your town, maybe even your street; or worse, the idea that convicted paedophiles are living amongst us, is enough to spur some people in to action.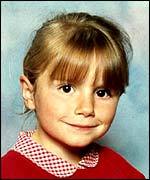 It is generally accepted and can be reasonably argued that parents should be made aware of convicted child abusers in their area. As of 2010 there is now an official mechanism in the UK that allows parents, carers and guardians of children to formally ask their local police force for information on convicted sex offenders, who are in the vicinity of their children. This was in response to the murder of eight-year-old Sarah Payne in 2000.
While the Child Sex Offender Disclosure Scheme (CSODS) has been criticized because there is nothing quantifiable to prove that it reduces a child's risk [1] (It's not clear exactly how that would even be measured anyway), the most pertinent argument against it, is that it can give rise to vigilantism, citizens who then wish to go outside of the law to deliver hate, threats and violence towards convicted paedophiles.
Like a lot of society's problems how we deal with sex offenders is not a perfected science. In an ideal world they would be cured and the continued threat would be completely removed. Until then the CSODS is at least putting parents' minds at ease, and for now paedophiles will just have to deal with the hate. I doubt we'll ever live in a world where people don't hate paedophiles.
One issue that is of concern however is the misdirected hate stemming from vigilantism of a different kind. There exists a number of proactive citizens who are not content with leaving the naming and shaming to the Government. They create their own public websites and Facebook groups and do the finger pointing themselves. One would be naïve to think the Government don't make errors and cannot be outperformed by private individuals, but some of these vigilantes are getting it wrong, and some of their own actions are immoral and verging on criminality.
This is the story of C.H.R.I.S. (Children Have Rights In Society) – a website run by a convicted football hooligan who couldn't be a worse poster child for the do-it-yourself, name and shame concept.
What Is C.H.R.I.S?
Children Have Rights In Society is run by a man named Chris Wittwer. It includes the core website UKpaedos-Exposed.com, which boasts over 2 million web hits so far, and the Facebook page UK database for sex offences against children, which has nearly 3,000 members. The man himself has had a modest amount of mainstream media coverage, including an inflammatory appearance on the Sun's talk radio show, where an apparent paedophile was allowed on the air, drumming up some controversy [2].
The CHRIS database has named and shamed over 17,000 people in the UK and Ireland, who can all be searched on the website, which also makes several statistical claims.
A paragraph from the homepage reads…
The 43 police forces in England and Wales recorded 23,097 child sex offences in 2011 and is equivalent to 444 attacks a week — or one child abused every 20 minutes, and the abuse is getting worse with paedophile rings being set up in almost every county in the UK.
While there have been 23,097 recorded child sex offences in the UK between 2010 and 2011 according to a Freedom of Information request by the NSPCC [3], fewer than 10% resulted in a conviction and this statistic also includes 16, 17 and 18 year olds, which is beyond the scope of pedophilia.
A paedophile is somebody that is sexually attracted to children. That is prepubescent children, which biologically speaking means those from about 11 years old and under. There are of course gray areas and an ongoing debate about this definition, but the sexual abuse of children is obviously to do with "children". UK law admittedly uses a broader definition, with 16 years old being the age of consent.
While Chris Wittwer is free to do what he likes with his website, several of his pages fall outside the accepted definition and dilute his mission statement of "Naming & Shaming UK Convicted Paedophiles and Child Abusers". The 2002 story of former Tory Councillor Louise Burrows, who attacked three children with a whip after they broke her window cannot be considered the act of a paedophile.
The 1997 case of Conservative councillor Michael Howden who was convicted of raping and molesting two 17 year old girls, while a sickening crime, was not child abuse, as they were not children.
Likewise the 2009 story of Hull City councillor Steven Bayes and his 17 year old boyfriend, strictly speaking has nothing to do with child abuse. Not only was the young man his consenting partner, but was not a child, and Northern Irish law has now been amended to reflect 16 as the age of homosexual consent.
Furthermore Stockport councillor Neil Derbyshire who was convicted in 2002 for sexually assaulting a 16 year old boy cannot psychologically or legally be recognised as a paedophile either.
Yes some of these crimes are obviously disturbing, but to use them to bolster an image of paedophile rings snatching young children off the street is misleading. If this was a Government operated database they would certainly be called on to clarify the purpose of naming and shaming people like those listed above.
If one is to take on such a position in society as exposing paedophiles, accuracy and clarity is paramount.
Misdirected Hate
One of the reasons why the Government do not publish a public list of child abusers and their locations is because of the potential for repercussions. Concerned parents can contact the police for information under certain criteria, but Joe Blogs cannot just go online and find a list of addresses or locales. CHRIS does not follow this same logic. The website allows you to select a county and then it lists short snippets of information about the paedophile (likely taken from newspaper articles at the time of the conviction). These often include street names.
Not only could this give rise to vigilantism, but there's no telling how many of these street names are outdated. Most paedophiles understandably move on from the area they were convicted and many cases listed on the CHRIS site go back years. So what happens when people's hate is misdirected because of false information?
WideShut has learned the story of one mother and daughter who claim to have been left traumatized after the CHRIS website falsely listed their location as the residence of a paedophile. While this man did live there with the ladies in question (he was the husband and father), he never returned to the family home following his conviction and was promptly divorced. Despite this they say the property has been attacked, with the car outside vandalised and the windows broken. What's worse is that despite pleading with Chris Wittwer to remove the page, they claim he played a manipulative game, saying he would only take down the information if they provided an up to date address. This is blackmail!
Though we will not name names here, the page listing the wrong location is still profiled on the CHRIS website. The wife of the man in question has since moved on herself, leaving a completely unrelated resident at risk of misdirected hate.
The police were not cooperative with the ladies in question.
Questionable Actions
As is often the case with Internet communities, squabbles and infighting can end up published online for all to see. Although this can be overlooked by users of video gaming forums or other entertainment hangouts, you'd think somebody like Chris Wittwer would keep his website clean and professional, considering the subject matter at hand. Unfortunately this isn't the case. WideShut is in possession of multiple screen captures that show in 2011 he was posting names and photos of people he claimed to be disrupting the CHRIS campaign on to the website. After his web-hosting company received complaints they removed the information.
Regardless of whether some of the accused may have had fallings out with Mr. Wittwer, were critical of the website, or may have even actively been trying to disrupt it, one can't ignore the immorality of publishing private information about people who are not paedophiles on a website that claims to expose paedophiles. In fact he went as far as to insinuate that they were paedophiles on one of his pages.
"Over the past 3 years ive been attacked by paedophiles on various forums, on facebook and even on the street," claims Witter. "Yet over the past 6 months, a new campaign run by someone called (redacted) has been set up."
The person he listed as being behind the anti-CHRIS campaign is not a convicted paedophile, nor is anybody else he named and shamed during this period of squabbling. In fact the majority of people listed were victims of child abuse and subsequently became fighters against it. Perhaps Wittwer saw them as his competition? He even displayed a photo of the daughter from the story above. It seems publishing an incorrect location is not enough distress for the family.
Wittwer goes on to make numerous allegations about people, in a bizarre tirade detailing how his paedophile naming skills are better and how he has the moral high-ground over the techniques of other groups. WideShut has even seen messages where Wittwer threatens somebody with being listed on the CHRIS website if they don't divulge a personal telephone number of somebody else. Again this is blackmail!
It is understandable why former supporters have now become the website's main critics. To threaten people with exposure over an internet squabble is despicable behavior by somebody who holds themselves in such a moral position. Also one would assume Wittwer is not in this for fame or notoriety, so quite why he would let his ego filter on to a paedophile database website is extremely troubling. He has however accepted money over the years.
CHRIS is not a registered charity and Mr. Wittwer has not provided accounts for the donations made through the website or the various charity fund-raisers undertaken in support of CHRIS. WideShut is aware of a number allegations about irregularities surrounding Wittwer's donation policy. One Facebook page simply asks in the header…"Where Did Our Donations Go Chris?"
Chris Wittwer lets some Paedos off?
One of the more troubling allegations made about Chris Wittwer is that he was knowingly corresponding with a paedophile and chose not to list them on the website. Several people have come forward to claim that Wittwer even allowed this man to photograph an anti-Child Abuse rally. Although we have not been able to verify this, we can confirm through various messages that Wittwer is aware of the man in question and believed him to be a "3 x convicted paedophile".
Whether the man in question really is a paedophile, as of yet cannot be confirmed, but Wittwer seemed to think he was (or claimed he was) and does not list him on the website. Why? Is Chris just a liar, or was he knowingly protecting a paedophile? Either way it doesn't say much about his character.
Chris Wittwer the Football Hooligan
You would think that the person behind a naming and shaming website would be an upstanding member of society, perhaps somebody who could be a role model for the children they work to protect. Yet on top of some of the questionable actions mentioned above, Chris Wittwer is a convicted football hooligan!
The website for the local Exeter Newspaper reported in June 2011 about how CCTV captured the moment a group of football hooligans launched into a violent fight with rival supporters [4].
"The images were used to help convict seven Exeter City followers who were involved in a city centre brawl."
Ironically the newspaper goes on to name and shame Mr. Wittwer for his mindless crime…
"In one CCTV image, football hooligan Christopher Wittwer is seen to throw a punch towards a rival fan. The 35-year-old, of Oakmead, Aylesbeare, who set up a controversial anti-paedophile website last summer, was jailed for 10 months after admitting affray."
It might also be worth mentioning that Wittwer is an associate of the English Defense League, an apparent anti-immigration and anti-Islamic extremist political protest group, that more often than not devolves in to blatant racism and hooliganism, confirming the leftist stereotyping against its many bald, beer drinking, football hooligan members.
Conclusion
The Jimmy Savile scandal has taught us that we cannot always rely on our Government and trusted British institutions to protect our children, but if private individuals are to replace state systems with their own, they need to meet a higher moral and practical standard.
Chris Wittwer does not do this, and if claims about people being out to get his campaign are true, maybe there was a good reason. His website is carelessly outdated potentially giving rise to misdirected vigilantism, it mixes irrelevant crimes with crimes of paedophiles diluting his mission statement, he ruined its credibility by naming and shaming innocent people alongside paedophiles because of ego-based personal grudges, and he's proven himself to be a mindless thug.
The Government's Child Sex Offender Disclosure Scheme will always be open to criticism, but it's without question more efficient than the shambles that is CHRIS.
Home | UK Politics

Tweet

RSS

Facebook

Twitter

Youtube