Mainstream Press Continue Losing Popularity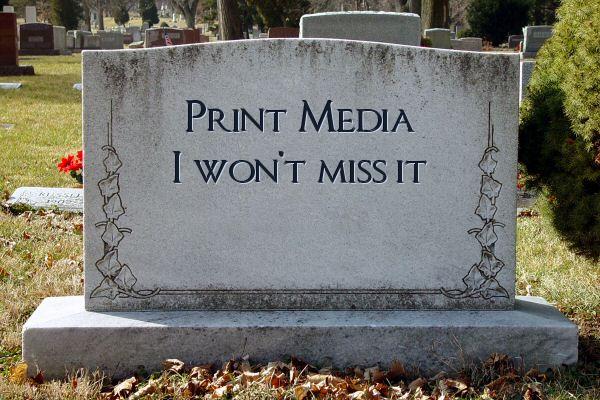 As much as the mainstream press and entertainment journals like to pretend that they're still running the show and arrogantly charge advertisers far more than their actual reach, year after year they're losing more readers to free alternatives on the Internet. New statistics released by the National Federation of Retail Newsagents show that price is one of the main factors.
Why pay for a physical magazine or newspaper when the majority of the coverage can be found faster at the click of a button for free? Especially during a recession.
Of 1,400 consumers surveyed, around 60% said they read fewer commercial newspapers/magazines than a year ago as a cost cutting measure.
43% of those surveyed said newspapers had gone up in price over the past year despite the recession, and 59% said that due to the increasing prices they have considered stopping regular purchases.
It's this greed that will kill the mainstream press. Over the years they've gotten used to certain profit margins and certain monopolies. Now the Internet is proving faster, more accessible and in many respects more sincere & accurate, the dinosaurs are throwing a tantrum, jacking up prices to keep their profit levels and attempting to turn their online counterparts in to subscription services, a venture that has failed for all that have tried.
The NFRN is mounting what they call an "overwhelming" case for the Office of Fair Trading to review the newspaper and magazine industry and their unrealistic services. Of course why try to save them? Surely the best thing to do would be to let the dinosaurs go extinct and the soaring online market can take its rightful place at the top of the heap.
It might not be an easy battle however. Many of the top mainstream news outlets support the controversial SOPA bill, US legislation that would create a global authority to take down websites with even the thinest relationship to online piracy. Linking to another website with a copyrighted picture on it for example, could have your site practically deleted from the Internet. If they're looking for a monopoly on news it would be very easy to wipe out thousands of independent news blogs that have been careless with images or links.
The fight for free and honest information continues.
Category: Economy