£500 Green Tax On UK Energy Bills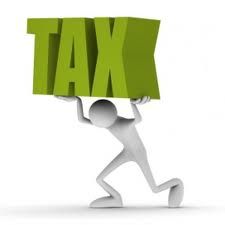 The wealth destroying green agenda reared it's ugly head again today, as it was reported that electricity bills will have to rise by up to £500 a year to pay for so called "green" energy.
As part of the Energy Secretary's plans to cut carbon emissions, in a futile and illogical attempt to counter "climate change", energy companies are being encouraged to ditch traditional fossil fuel and invest in expensive nuclear power stations and wind farms.
Of course these billion pound investments won't harm the energy companies themselves, instead the cost will be passed on to the consumer in the form of higher bills. Right at a time when Britain faces record unemployment in recent years.
The Telegraph notes that:
…funding that investment will cost households more than £500 a year on top of the current total average energy bill of £1,157.
Under the fascist Lisbon Treaty Britain is forced to reach a 15 per cent renewable energy target by 2020. [1]
The core of this policy is based on the hotly debated manmade global warming theory. It's interesting to note the simple fact that there has been no statistically significant rise in global temperatures for 15 years.
Never mind that Britain, just as it was last winter and the winter before, was deep in the grip of a cold snap, which has seen some temperatures plummet to minus 20C, and that here 2010 has been the coolest year since 1996.
Globally, it insisted, 2010 was still on course to be the warmest or second warmest year since current records began.
But buried amid the details of those two Met Office statements 12 months apart lies a remarkable climbdown that has huge implications – not just for the Met Office, but for debate over climate change as a whole.
Read carefully with other official data, they conceal a truth that for some, to paraphrase former US VicePresident Al Gore, is really inconvenient: for the past 15 years, global warming has stopped.
In admitting this fact, Prof. Phil Jones, the man at the centre of the ClimateGate scandal simply replied in one of the leaked emails:
"The fact is that we can't account for the lack of warming at the moment and it is a travesty that we can't." [2]
Unless we have a more open and honest debate and some real oversight on the solutions, climate change appears to be a method of wealth displacement and the further micromanagement of our lives.
Category: Economy, Environment & Climate, EU Superstate